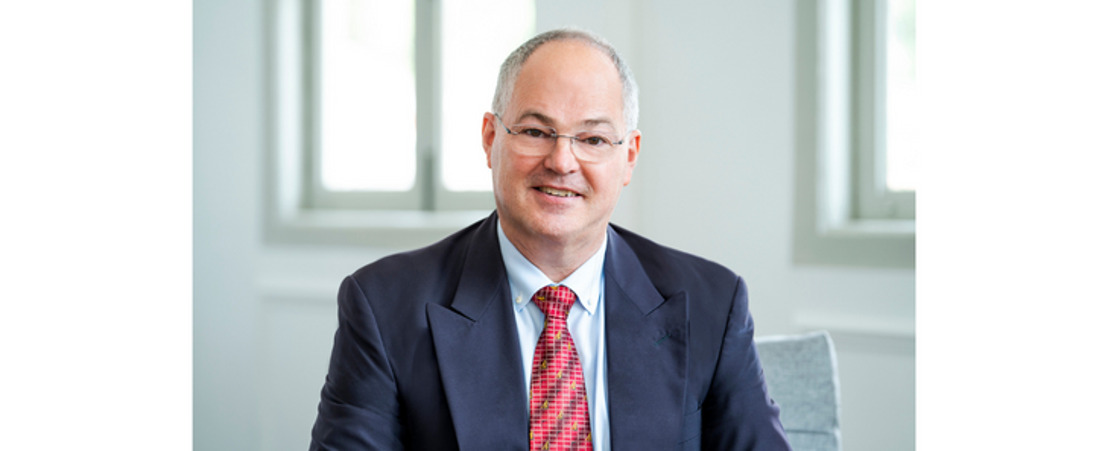 A Legacy to Remember
The Group pays tribute to J. Peter Jessen as he bids farewell after 25 years of service
J. Peter Jessen officially stepped down as Shareholder and Board Director of Jebsen & Jessen Group on 31 December 2022, leaving a legacy that all will remember.
"I look back on my 25 years with the Group with a deep sense of gratitude. I have had the privilege of being an active participant in our Group's evolution over the last quarter of a century, witnessing many significant milestones and historical events. They were both exciting and turbulent at times; all of them critical in shaping the Group's identity and making it what it is today," he said.
In his honour, an intimate farewell dinner with a handful of instrumental figures, both active and retired, was held on 7 December.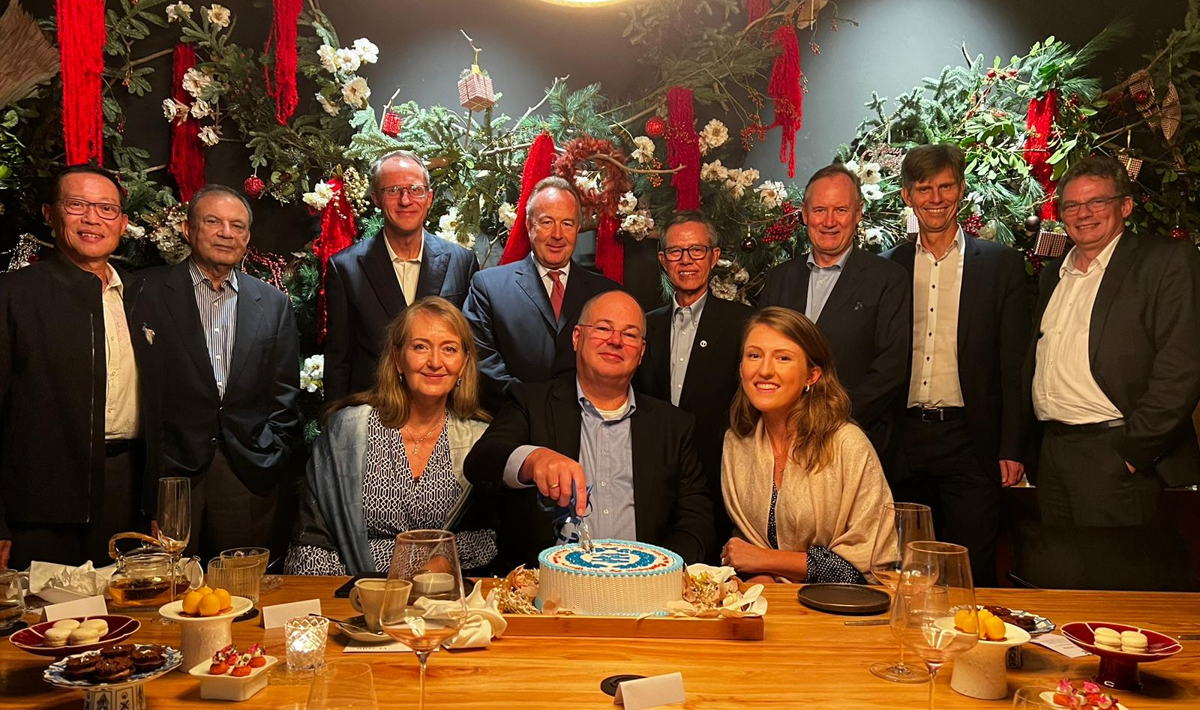 Over the Years
In 1997, Mr Jessen, with his wife and their two young children in tow, relocated from Copenhagen, Denmark to Manila, Philippines to take on his first role with the Group. After two years as Assistant General Manager at MHE-Demag Philippines, during which time he welcomed a third child, Mr Jessen started a new role in Kuala Lumpur, Malaysia as General Manager for Jebsen & Jessen Industrial Products, the predecessor of today's Jebsen & Jessen Technology.
In 2002, he was offered, and accepted, a role as Shareholder and Board Director of Jebsen & Jessen Group. The following year, he moved to Singapore, where his family of five eventually grew to six and where he became Regional Managing Director of JJ-LAPP when the joint-venture was born in 2004. In this capacity, Mr Jessen built the new business unit for its first 10 years.
"The highlight of my career was without a doubt the development and transformation of our cables business. From being a small agent for the Lapp Group, we evolved into a serious industry player covering the entire value chain. I commend the outstanding team on continuing to drive it forward, now with a strong foothold in renewable energy" he said.
The Next Chapter
In 2016, Mr Jessen incorporated a new sister group, JPJ Invest, as Partner and CEO. After stepping down from the Group, he will continue leading JPJ Invest as an independent company, co-located at the Group's headquarters in Singapore.
"I would like to express a deep-felt thank you to all the wonderful and dedicated staff at Jebsen & Jessen who have supported me throughout my career. I have had the honour of meeting and working with extremely skilled people from many different cultures and walks of life. My very special thanks go to all current and former members of our Board of Directors, and most importantly to my brother and Chairman, Heinrich for his outstanding leadership, as well as the strong and loyal support of our cousin Hans Michael Jebsen," he said.
In turn, Heinrich Jessen said, "Having siblings stand by one another in business is not a given, and there are plenty of examples in family companies where the contrary exists. When siblings back each other through thick and thin, it's like an energy-boosting catalyst. I have been blessed to have had Peter's unwavering support throughout my time as chairman of Jebsen & Jessen."
The Group expresses its gratitude to Mr Peter Jessen for 25 years of service and wishes him the very best in the next chapter of his life.