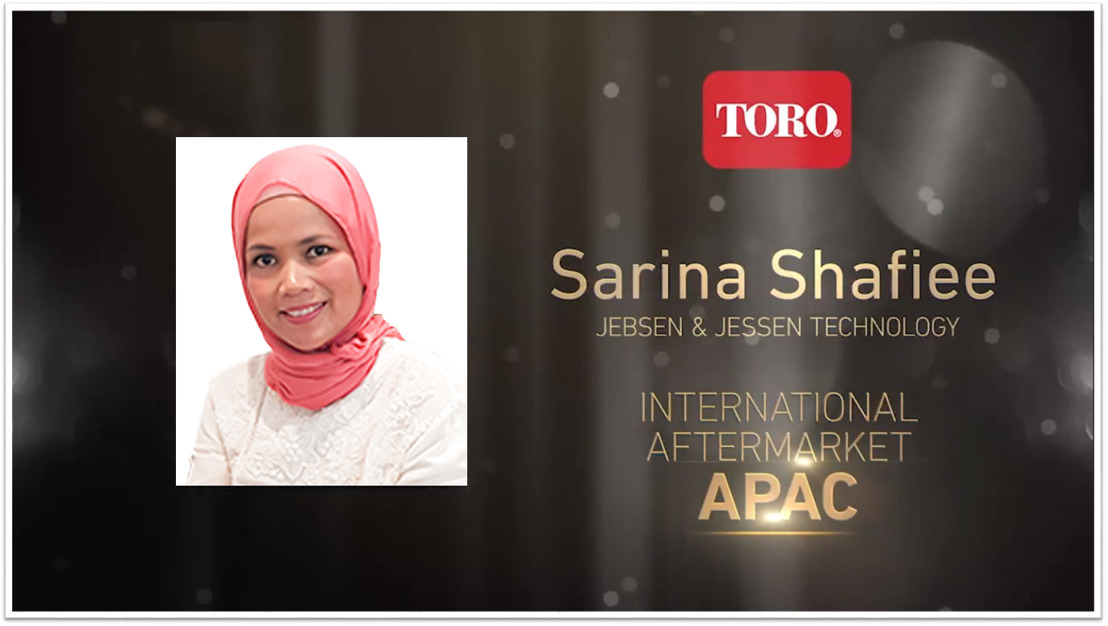 A Reflection of Unwavering Commitment
Jebsen & Jessen Technology - Turf & Irrigation Division recognised at the Toro 2022 Partners in Excellence Awards
Jebsen & Jessen Technology — Turf & Irrigation Division has been honoured with the prestigious Top Performer Award at the Toro 2022 Partners in Excellence Awards. This speaks to the team's hard work and dedication, and recognises their outstanding performance in market growth, customer care, and financial health.
Additionally, Regional After-Sales Manager Sarina Shafiee took home the individual International APAC Aftermarket award—a great achievement for Sarina and her After-Sales team.
According to Philipp Hoffmann, Regional Director of Turf & Irrigation, "Winning this prestigious award is a testament to our team's commitment to delivering the highest levels of customer care and driving sustainable growth. We are honoured to be recognised by Toro and will continue to exceed our customers' expectations and build on this success in the years to come."
As a trusted provider of turf and landscaping solutions across ASEAN, the Turf & Irrigation team is committed to forming long-term relationships with clients by providing comprehensive landscaping solutions and prompt, value-added services.