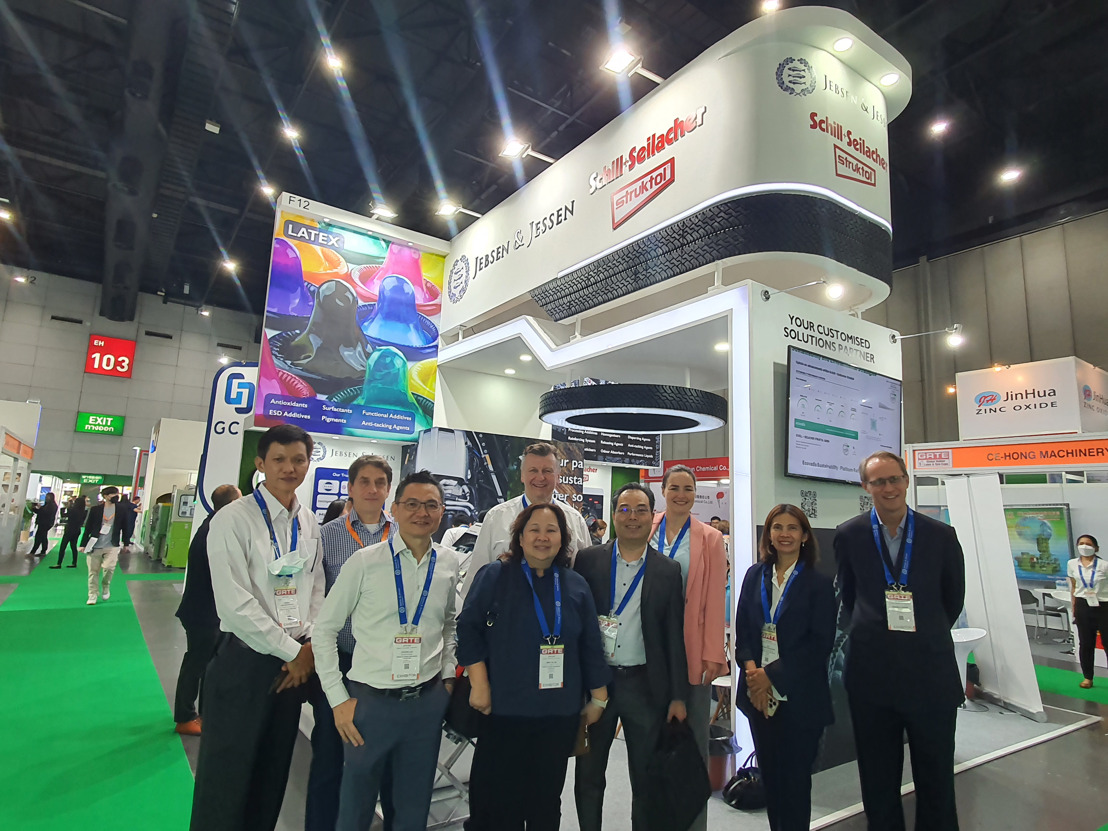 A Showcase of Commitment and Creativity
Jebsen & Jessen Ingredients and Schill + Seilacher partner up for GRTE 2023
Jebsen & Jessen Ingredients and our premier partner, Schill + Seilacher "Struktol" GmbH, co-exhibited at the 5th Global Rubber Latex & Tyre Expo (GRTE 2023), held from 29 to 31 March in Bangkok, Thailand.
The creativity that went into designing a unique and modern booth paid off, judging by the compliments we received from our principals, customers and even competitors.
The combination of our eye-catching presence, the technical presentations delivered by Eleonora Bader, Schill + Seilacher's Technical Manager, as well as the industry-leading solutions on offer from Schill + Seilacher and other key principals such as Evonik and Orion Engineered Carbons earned us a steady flow of visitors throughout the three-day event.
Many of them expressed interest in new innovations like Schill + Seilacher's Performance Liquids (Struktol PFL 102/103) and Odour Absorbers (Struktol A756), which further strengthened our position as an industry leader and technology forerunner.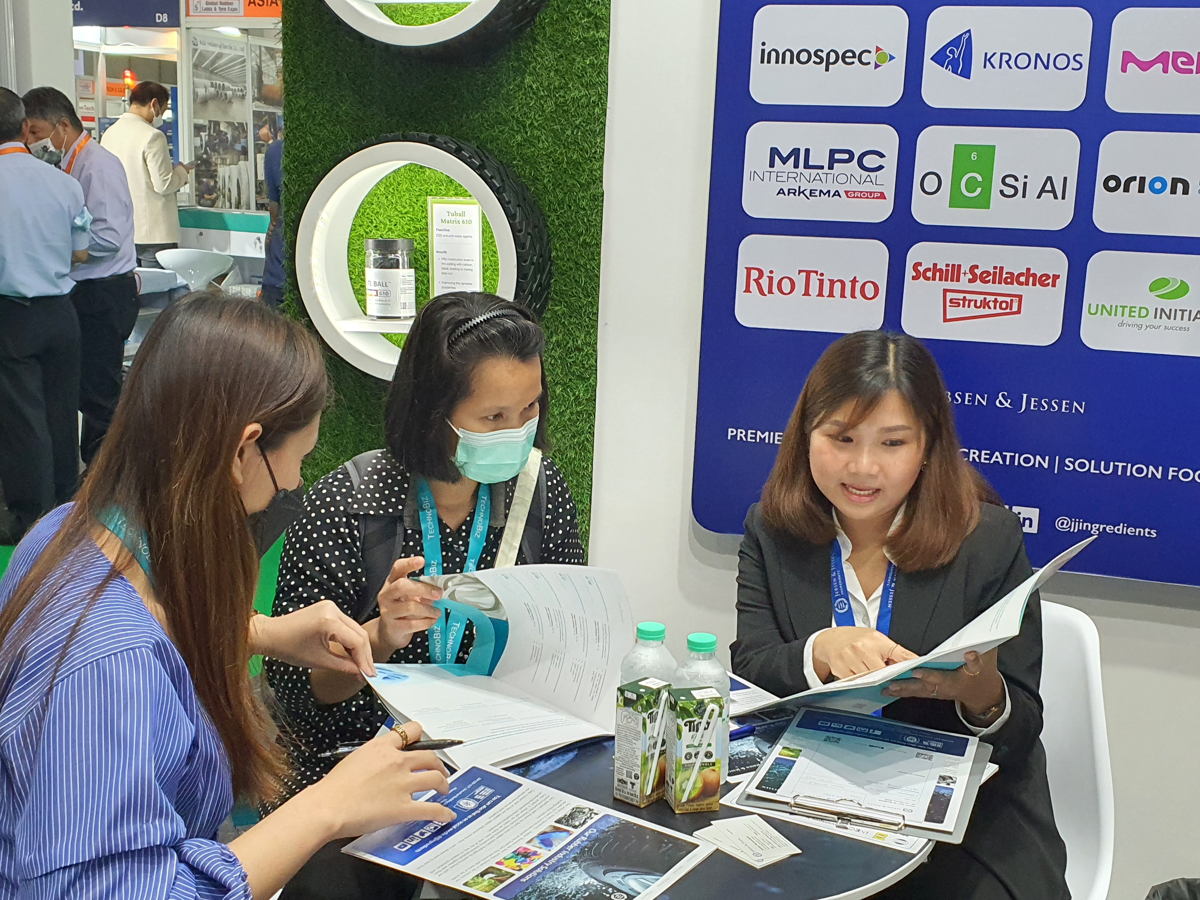 "I am glad to co-exhibit at this show with our long-time partner Jebsen & Jessen and am greatly impressed by the speed at which the Jebsen & Jessen team organised the booth that attracted so many customers at the show. Without a doubt, the most modern and creative booth here," said Guido Robbe, Schill + Seilacher's Head of Sales.
The success of GRTE 2023 reflects the long-standing partnership between Jebsen & Jessen Ingredients and Schill + Seilacher and our shared commitment to serving our customers with the latest in technological advancements.