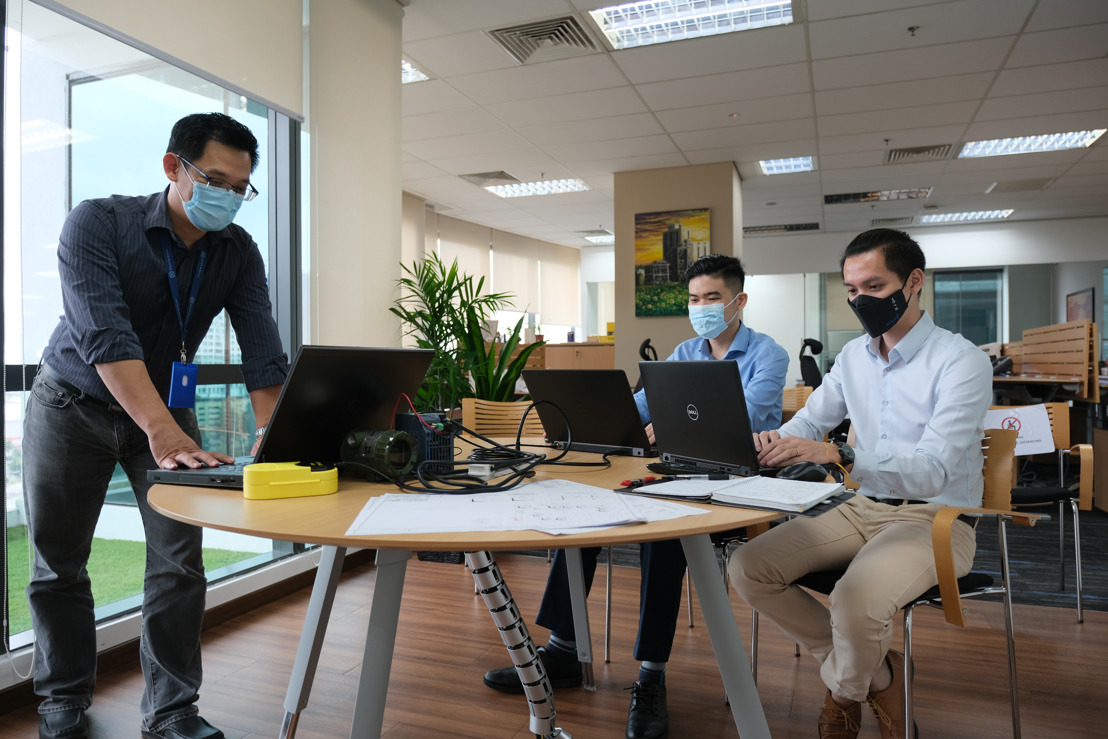 Adapting to the New Normal
JJ-Lurgi commissions its first palm oil refinery plant in South America remotely
JJ-Lurgi has successfully commissioned and handed over its first South American palm oil refinery plant to Belem Bioenergia Brasil S/A (BBB) using remote means. With the pandemic forcing international borders to close, our team in Malaysia handled the entire process remotely. We sat down with Sales & Marketing Engineer Chee Hong Lim and Mechanical Lead Engineer Hock Soon Gan to learn how they did it.
What was the team's reaction when travel restrictions were announced?
It was intense. When the Malaysian government announced the Movement Control Order, Mr Gan was still in Brazil, stationed at the project site to supervise installation of critical equipment. Airlines were beginning to reduce or even cancel flights to Kuala Lumpur and he was located in a remote area north of Brazil. We scrambled to ensure that he could make the three-day journey home. In the meantime, other team members who were preparing to travel to the site were somewhat disappointed as we were really looking forward to commissioning our first project in Brazil.
What were some of the challenges faced by the team?
Executing a successful project requires plenty of direct interaction between our engineers and the customer's site personnel. Even with detailed written procedures, our engineers' experience and expertise are essential in dealing with unexpected situations. In BBB's case, there was also a language barrier as the site personnel only speak Portuguese. The ​ customer also doesn't have prior experience with a plant of this scale and is unfamiliar with many technical terms.
How did the team respond to these challenges?
We knew we needed a representative on site. This would address language issues and ensure that there's immediate response, given the 11-hour time difference between Malaysia and Brazil. It took some creative sourcing but we managed to find a suitable
​local coordinator.
How did technology make a difference?
In addition to communication tools, we developed a system to assist in remote commissioning. This included software for direct communication with field instruments, which allowed us to troubleshoot faulty instruments and carry out function diagnostics
​remotely. We were also able to connect to the PC system on site and take control when needed.
What does this success mean for the future of plant commissioning?
In the near future, we are likely to use this remote system for the troubleshooting of commissioned plants, rather than in the commissioning process. For the latter, being present on site can be more efficient when unexpected situations arise. It also helps
​strengthen customer relationships and maintain close rapport.
Congratulations to the JJ-Lurgi team for proving that, with commitment, nothing is impossible!