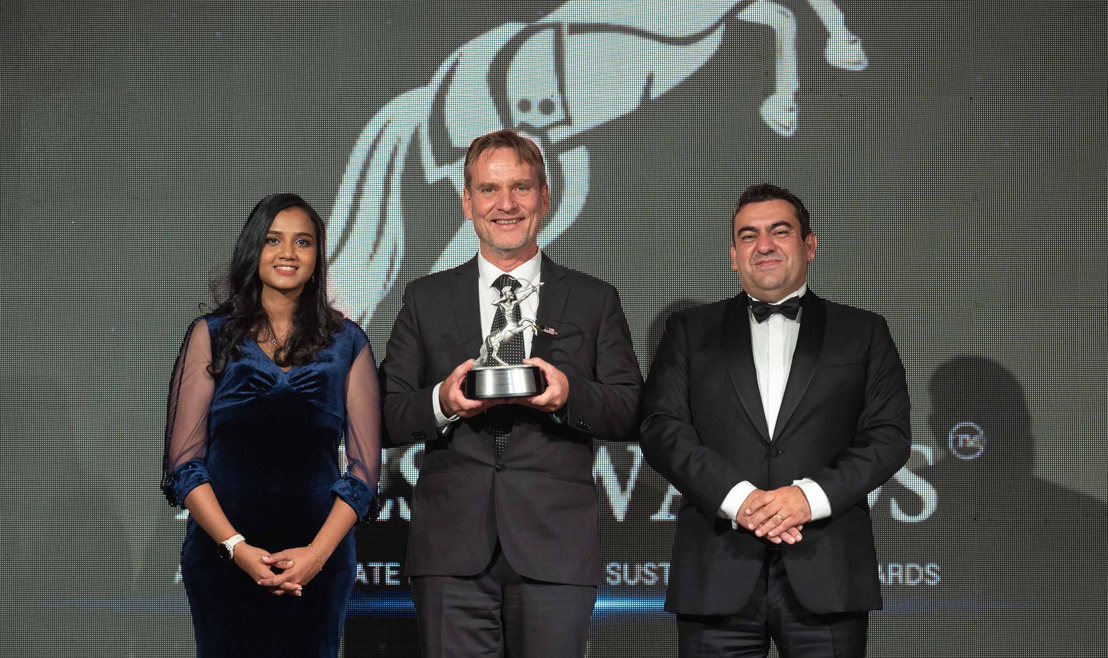 Among Asia's Best
Business award adds auspicious spring in JJ-Lurgi's step as it goes global
At the 2022 Asia Corporate Excellence & Sustainability (ACES) Awards, JJ-Lurgi Engineering received the "Asia's Best Performing Companies" award for its performance in Malaysia, Indonesia, and China.
The award recognises high-performing enterprises that have shown tremendous growth and are on the path to becoming future giant corporations in Asia.
"I'm proud to accept this honour on behalf of my excellent team. Thank you to each and every one of you. I'm especially happy to receive such an award during a pivotal moment for our joint-venture, as we transition into a period of global expansion. This celebration gives us an added spring in our step as we continue to grow," shared Jakob Helms, Chief Executive Officer.
Earlier in 2022, JJ-Lurgi celebrated its 30th anniversary by announcing a new global strategy and a five-year plan to derive at least half of its business growth from beyond its home region of South East Asia.