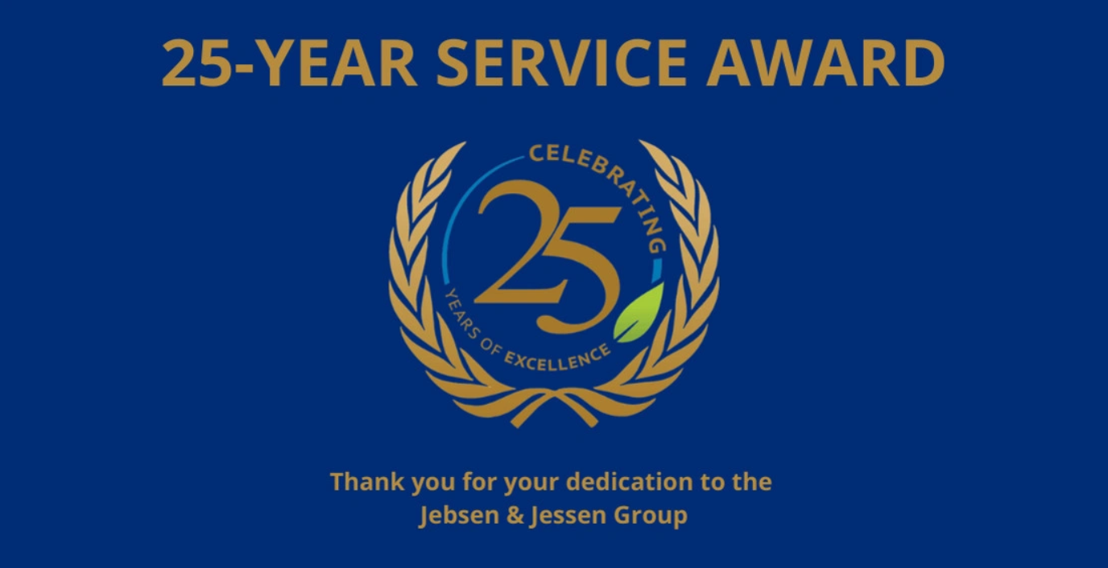 Celebrating 25-Year Milestones
Congratulations to the staff who celebrated their 25th work anniversary with the Group inQ4 2021 and Q1 2022!
SINGAPORE
Celebration held on 21 April 2022!
Lim Siew Tin, CEO, Jebsen & Jessen Ingredients. Date joined: 21 April 1997
"Colleagues describe Siew Tin as ambitious and strong. Straight-powered and level -headed, she drills into things and deals smartly with issues. As a supportive and kind manager who is focused on people development, she inspires loyalty. Thank you, Siew Tin, for your marvellous career and your contributions to the Group."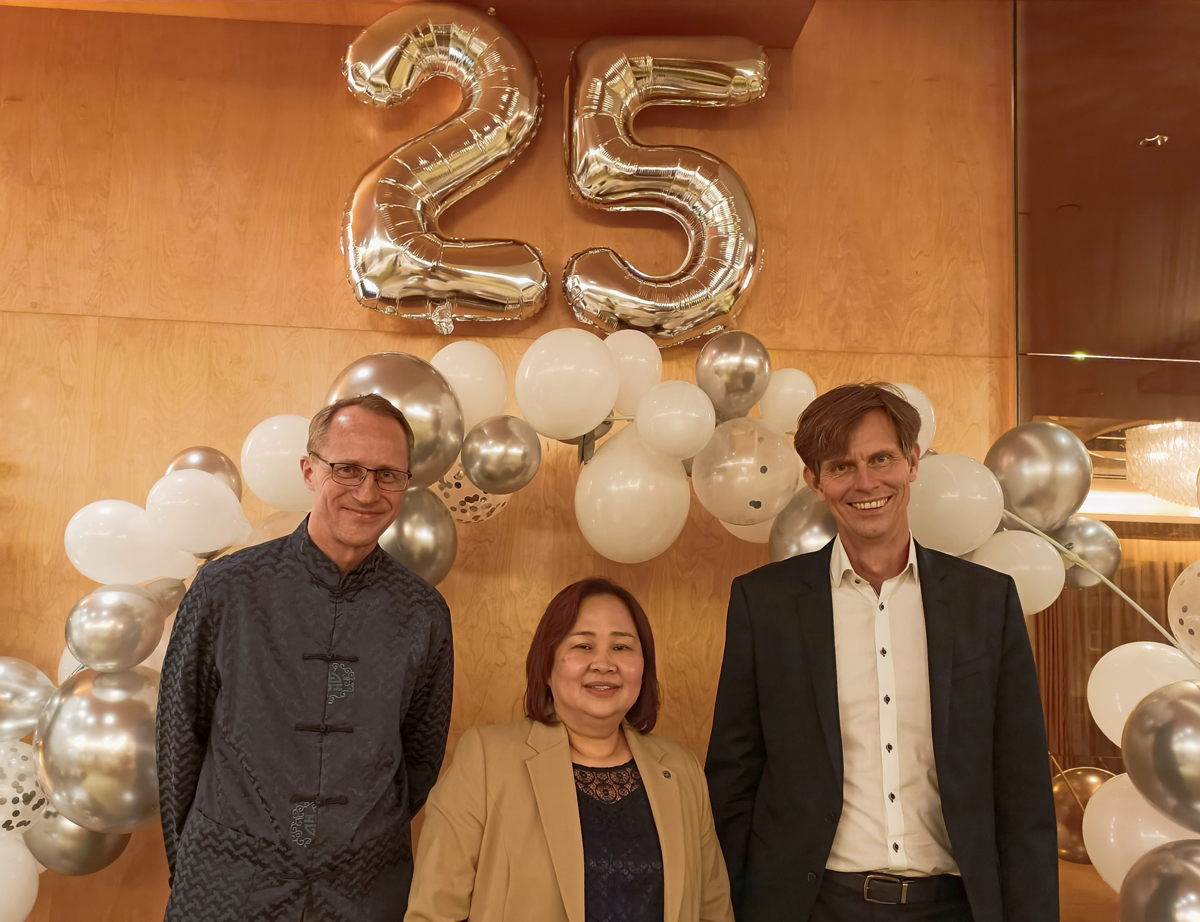 INDONESIA
Celebration held on 19 May 2022!
Meta Dwi Yulfita, Business Support Manager, Jebsen & Jessen Technology Indonesia. Date joined: 1 March 1997
Meta joined the company as a secretary in 1997, became an Administrative Executive in 2006, and was promoted to Business Support Manager in 2017. An indispensable asset to the company, she oversees daily operations and makes sure everything runs smoothly!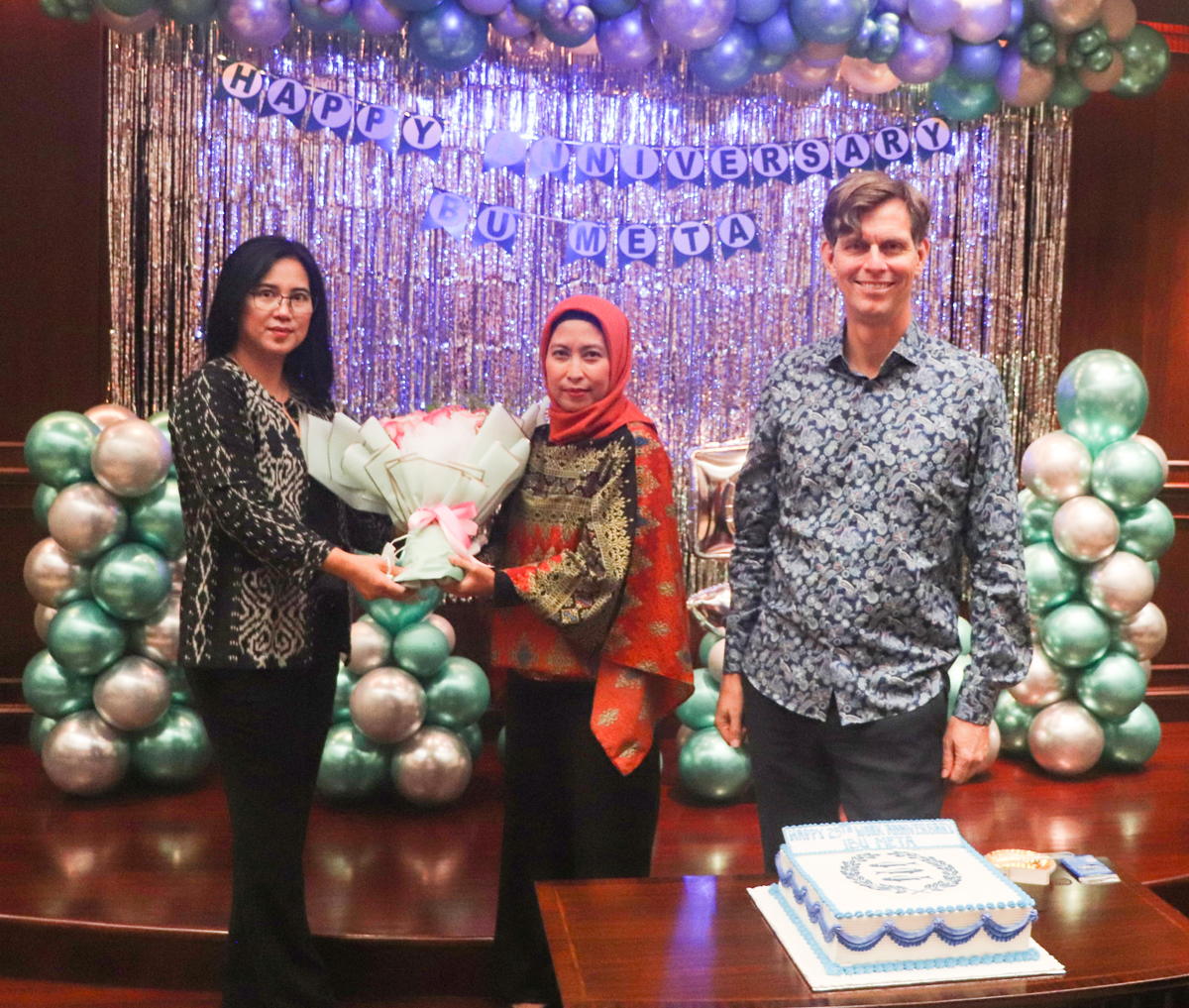 PHILIPPINES
Celebration held on 5 April 2022!
Dang Sabanal, Department Manager, Coating & Resins, Plastics & Rubber, Performance Chemicals, Jebsen & Jessen Ingredients Philippines. Date joined: 16 April 1997
"Dang had her start in Jebsen & Jessen as a Product Specialist back in 1997. She has since taken on the reins of three departments in Jebsen & Jessen Ingredients. She's an awesome boss, a great leader, mentor and of course, a dear friend!"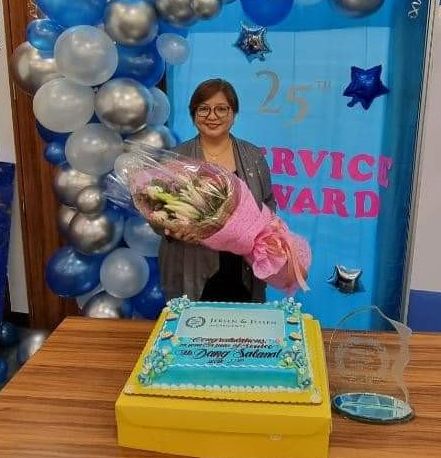 MALAYSIA
Celebration held on 14 Feb 2022!
Asmah Binti Mansor, Packer, Jebsen & Jessen Packaging Malaysia. Date joined: 7 May 1996
"Asmah is an exceptionally hardworking woman. After the factory relocated to Tebrau, she rented a house nearby just to continue her service with us! From a lady to a mother and now a grandmother, it is inspiring how she is dedicated to continue this journey with us until her retirement!"
Masriah Binti Salim, Packer, Jebsen & Jessen Packaging Malaysia. Date joined: 17 May 1996
"Masriah is a dedicated member of the team, having joined us in Kulai and relocating with our factory in 2001. Her helpful and kind personality shows in how she generously volunteers as a member of the first aid team."
THAILAND
Celebrations held on 17 December 2021 and 15 March 2022!
Nitiporn Permsuk, Senior Department Manager, Jebsen & Jessen Ingredients Thailand. Date joined: 1 April 1997
"Khun Nim is an amazing lady. She is our office's 'Miss Thailand' — energetic, with the ability to cheer people up. I hope that she always keeps her cheerful attitude and continues enjoying her time with us."
Oratai Kortwong, Office Cleaner, Jebsen & Jessen Ingredients Thailand. Date joined: 2 May 1997
"I remember the first words Khun Yim taught me, ฝนตก (raining). Thanks to her enthusiasm and hard work, our office is always clean and tidy and I get to start each day with energy and a fresh mind."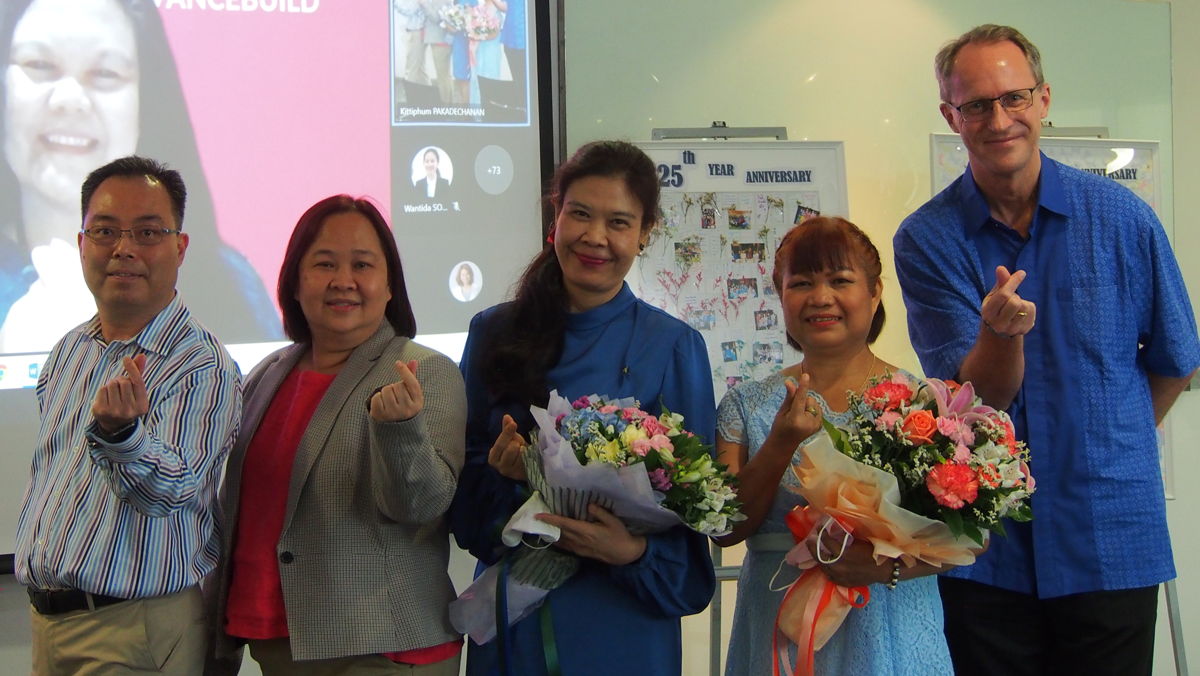 Wanlapa Inchumnum, Customer Service Supervisor, Jebsen & Jessen Ingredients Thailand. Date joined: 9 January 1996
"Khun Jum is known for her diligence and hard work, so much so that I often have to remind her not to work too late! I appreciate her dedication and believe that we are lucky to have her."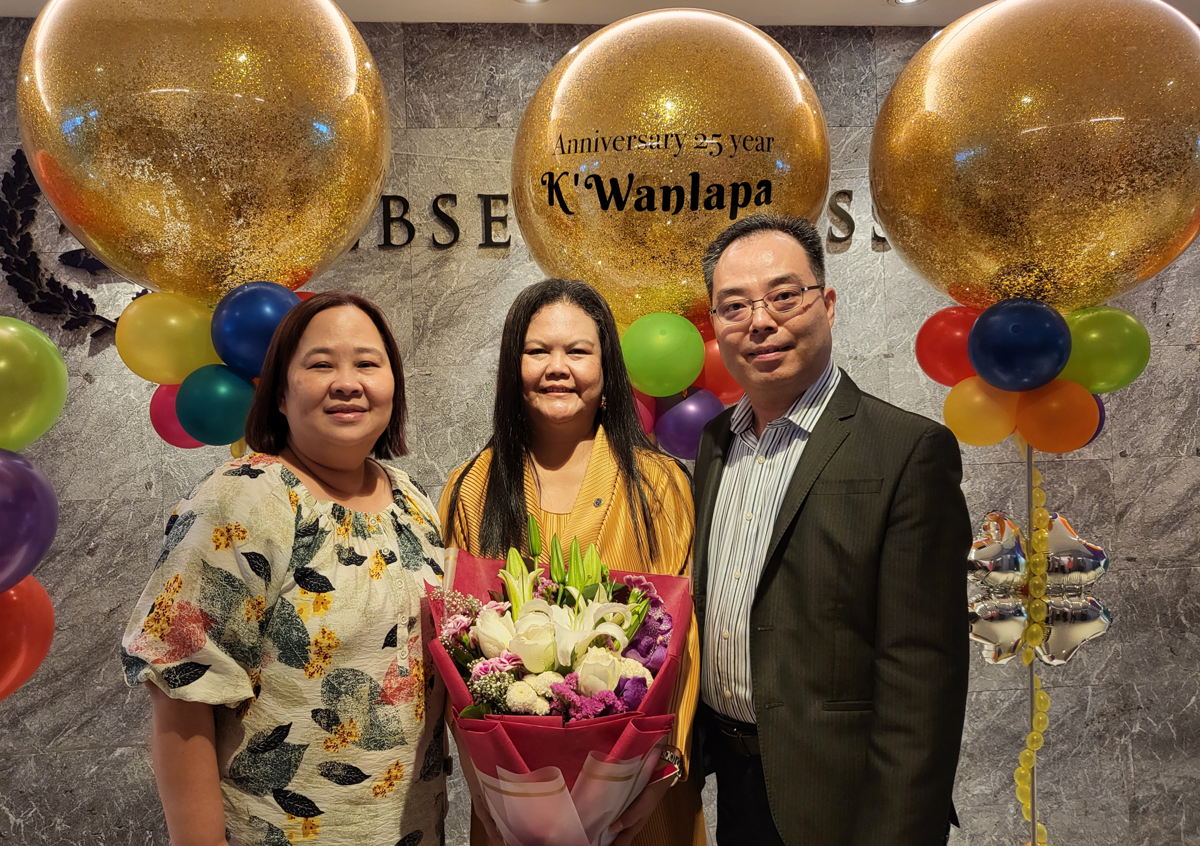 Dorkrak Chantakoon, Tea Lady, Jebsen & Jessen Business Services Thailand. Date joined: 14 January 1997
"Khun Tan (more affectionately known to us as Mrs. Clean & Tidy) is our super Tea Lady. We are delighted to have had her for 25 years and wish her joy, happiness and many more years with us."
Wirat Koanamsai, Bill Collector, Jebsen & Jessen Business Services Thailand. Date joined: 1 July 1997
"Khun Biew is one of the longest serving staff in our Bill Collectors team. He goes over and above his own duties to coach new joiners and guide his teammates through any issues they may face."
Thitiporn Thungthongkam, Admin. Executive, Jebsen & Jessen Services Thailand. Date joined: 1 August 1996
"Miss Thitiporn (or Kai) is responsible for staff welfare events. She organises fun company outings and other celebrations on an affordable budget because of her superb negotiation skills. Thank you, Kai!"
Benjawan Sutchiewcharn, Senior HR Manager, Jebsen & Jessen Business Services Thailand. Date joined: 17 September 1996
"In the last 25 years, Benz has given Jebsen & Jessen her unwavering loyalty, commitment and dedication. She is a caring person whom her colleagues and friends can trust, and a confidante to her stakeholders."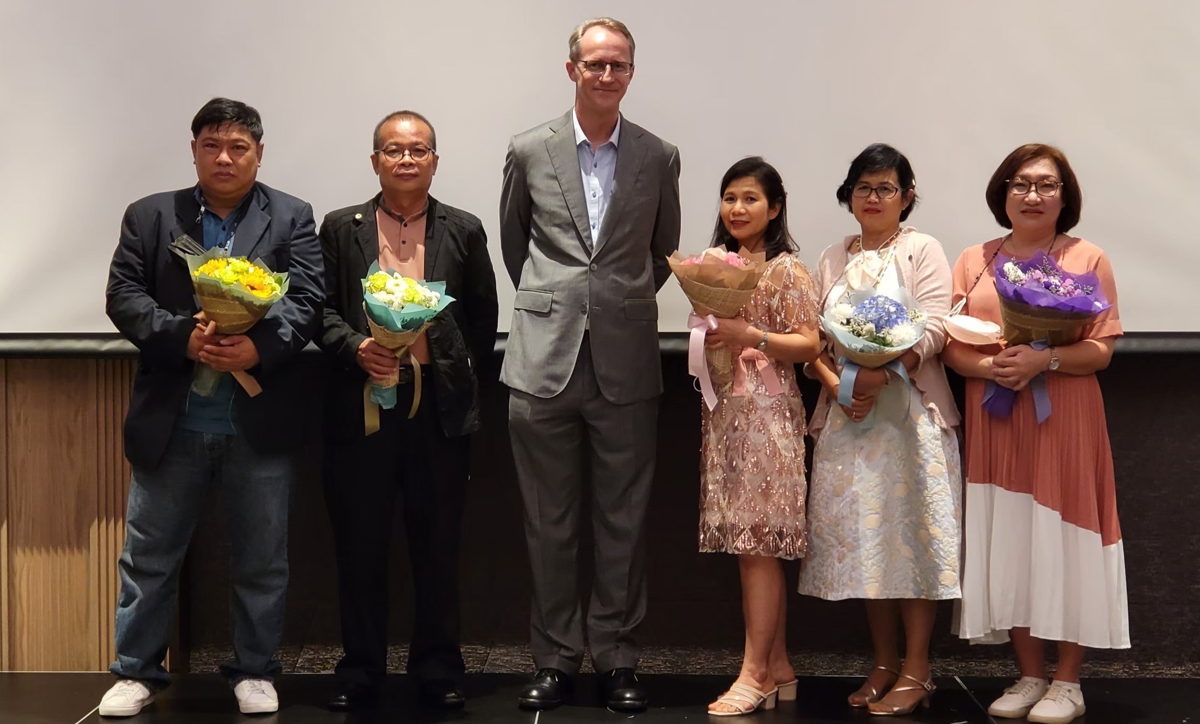 Sopa Suksatien, Business Support Supervisor, Jebsen & Jessen Technology Thailand. Date joined: 16 September 1996
"Khun Sopa or Dang is so gentle and always takes good care of her colleagues within and beyond our business unit. She is a generous person who always has sweets and snacks to share."
Poonpetch Srithongsuk, Senior Sales Administrator, Jebsen & Jessen Technology Thailand. Date joined: 25 November 1996
"Khun Poonpetch, or Lek, is very dedicated to her job. As a team, we appreciate her efforts and hope that she enjoys both life at work and life outside work!"