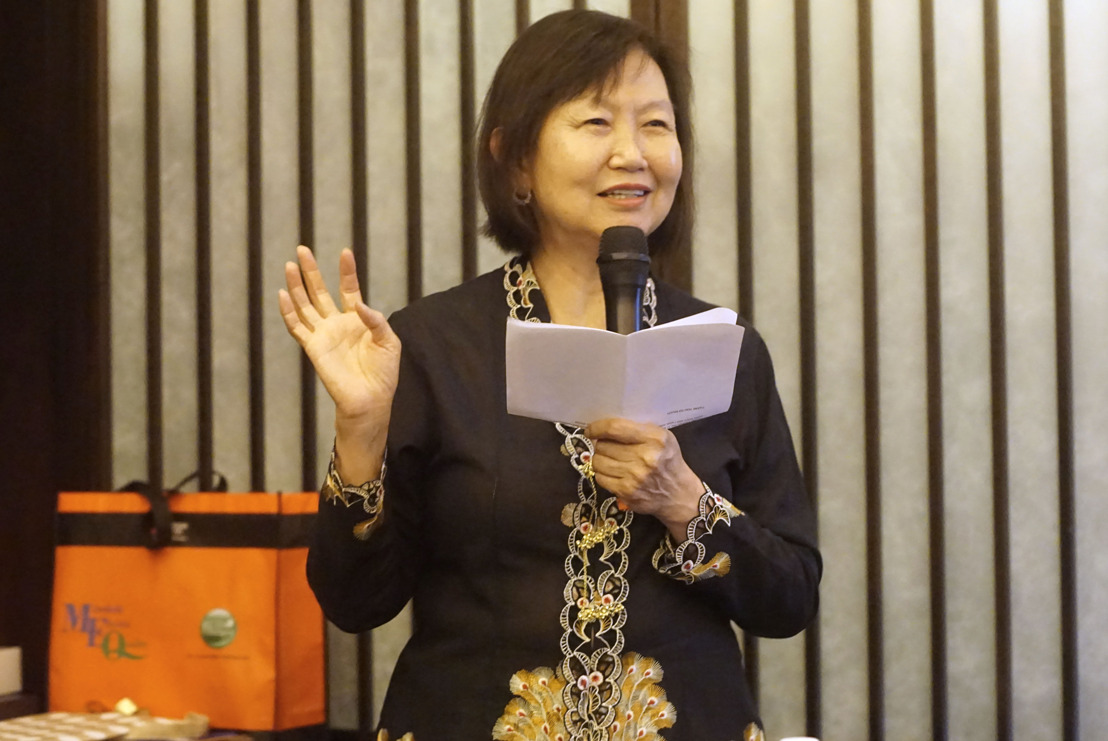 Decades of Dedication
Senior Finance Manager Jenny Yam retires after 45 years with us
Apr 2019- After 45 years with the Jebsen & Jessen family, Senior Finance Manager – Corporate Finance Jenny Yam has retired. As a 'mommy' who helped 'raise' many of our Finance colleagues, Jenny was showered with goodbyes and thank-you's at a farewell dinner held at Blue Lotus in Sentosa Cove, Singapore on April 5, 2019.
"Jenny is a supervisor's dream," said her direct supervisor Fong Luen Ow Yeong, Group Director - Finance. It seems right to call her "unrelentingly energetic and constantly reliable"—after all, it takes a special person to dedicate 45 years to one organisation.
In all her years with the Group, Jenny has been an extraordinarily important contributor not only to her department in Singapore, but also to the wider Group Finance function across the region. She was also an active participant in many Group-wide activities, including the Meet a Social Need volunteer mission to Nan, Thailand in 2007.
Jenny came on board in 1974 and steadily climbed up the corporate ladder to become Senior Finance Manager – Corporate Finance. Her main responsibilities included being the custodian of the Group's reporting structures, profit centres, chart of accounts and global financial settings in SAP. She consolidated monthly performance results and worked on financial data analysis and compilation. She enjoyed helping resolve day-to-day queries about SAP and relished the opportunity to work with staff at all levels across the Group.
In turn, Jenny credits the "nice atmosphere" of her workplace and the variety of her daily responsibilities for making her job wonderful. Ow Yeong shared how he calls her "a mama shop" (a local colloquial term for a corner store) because he can find all the snacks, crackers, and chocolate that he wants at her workstation.
Group Chairman Heinrich Jessen, who was also present at the farewell dinner, spoke of how Jenny's impressive career spanned the Group's long transformative journey.
In her speech, Jenny thanked the Group for helping her grow as a professional. In her 45 years with the Group, she witnessed the advancement of technology and is proud to have been a key contributor to the Group's adoption of these technologies. She spoke with gratitude as she related how she was given opportunities to learn and progress with these changes so as to deliver her work effectively. She highlighted how the company believes in investing in staff, allowing them to pursue constant upgrading so that they can learn new technologies and skill sets and apply these to their jobs. Her appreciation for the Group extends beyond a happy working life, as Jenny also found her life partner and husband here!
We hope that she will enjoy her retirement while spending quality time with her family. Thank you for being an amazing member of the team!