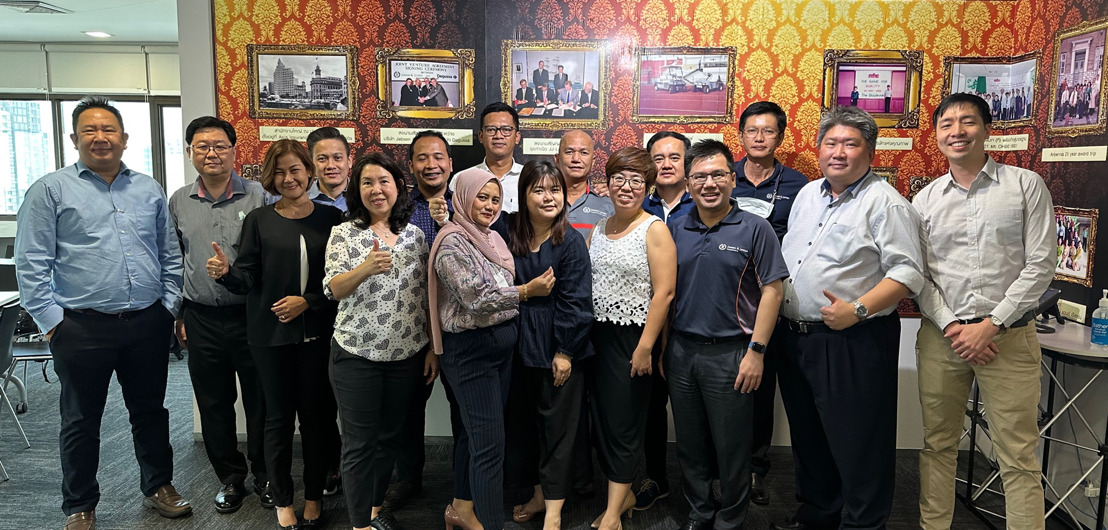 Developing Talents of Tomorrow
Jebsen & Jessen Group's Management Excellence Programme (MEP) continues to shape future leaders for a post-pandemic world
Dec 2022 In 2020, the pandemic put Jebsen & Jessen's Management Excellence Programme (MEP) on hold. In 2021 and 2022, MEP resumed online and saw two classes graduate. Now, with travel restrictions largely lifted, participants from classes 3, 4 and 5 were able to present their Group Action Learning Project (GALP) in-person at the Bangkok office.
The teams put up four unique presentations—each showcasing well-researched plans backed up with robust data, attractive graphics and presented through captivating storytelling. The managers involved worked tirelessly across geographic boundaries to craft their research, analyse the data, form and deliver their recommendations.
In the assessment process, the judges, the CXOs and Chairman Heinrich Jessen, focused on individual learnings and team dynamics. Our MEP participants agree that they benefitted from the enriching experience with useful knowledge which they could put into practice at work.
As part of MEP, participants complete eight modules on management, including intensive assignments and training sessions to sharpen their collaborative and leadership skills.