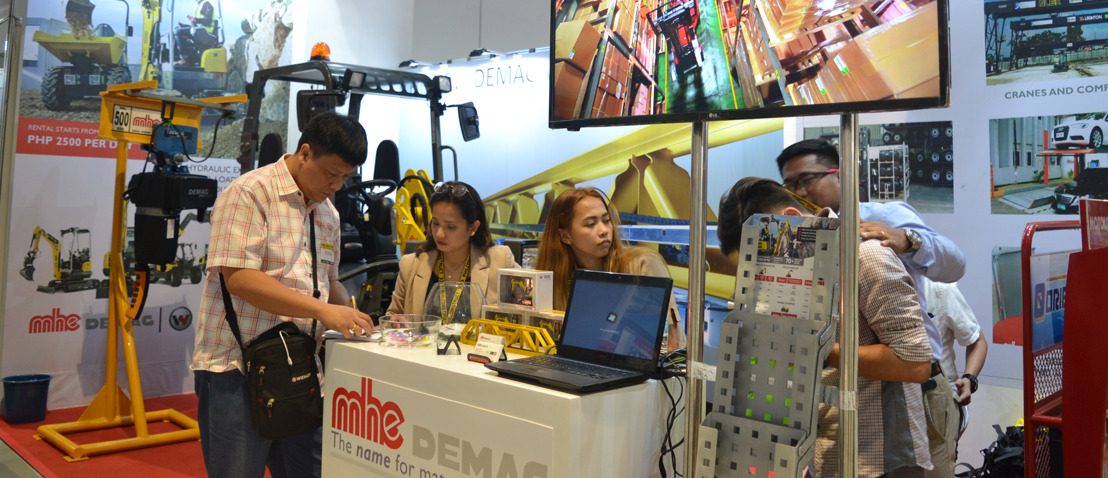 Exhibitions & Tradeshows Around the Region
Creating Opportunities with Creativity
Nov 2018- MHE-Demag is getting creative by seeking out unexplored business opportunities. In Singapore, where the infrastructure marketplace is densely packed, we are working to convert our own suppliers into customers! At our Annual Environmental, Health and Safety Suppliers, Sub-Contractors and Tenants Dialogue in October 2018, 40 external service providers from 25 companies that are currently supplying parts and installation services to us were invited for a hands-on session with 13 pieces of equipment.
We also co-organised a networking event with the Landscape Industry Association of Singapore in November to share the benefits of our compact construction equipment with 100 landscaping company representatives.
Over in the Philippines, we joined hands with principal Wacker Neuson to make our presence felt at the 2018 Philconstruct Manila—we even rolled in a wheel loader! Through the event, we acquired a significant number of sales leads for our construction equipment.
Formulating Success at in-cosmetics Asia 2018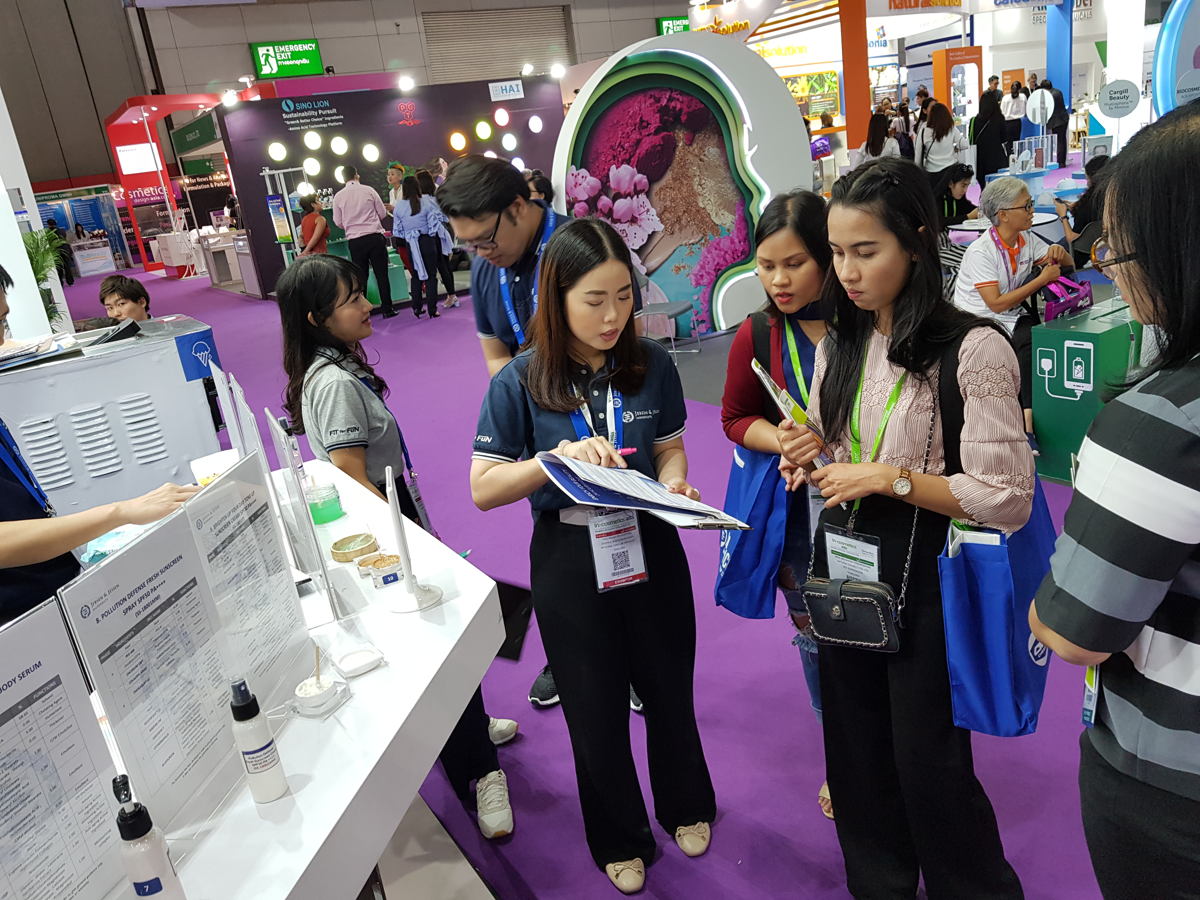 Nov 2018- Jebsen & Jessen Ingredients had another successful run at in-cosmetics Asia 2018. Held in Bangkok, Thailand, the regional personal care ingredients tradeshow saw interested trade visitors crowding our booth on all three days.
Many expressed interest in our easy-to-adopt guide formulations, which they discovered that they could use as a base to develop their own finished products. They also browsed a complete suite of solutions made possible by our partners and co-exhibitors, and picked up useful technical knowledge from our onsite team.