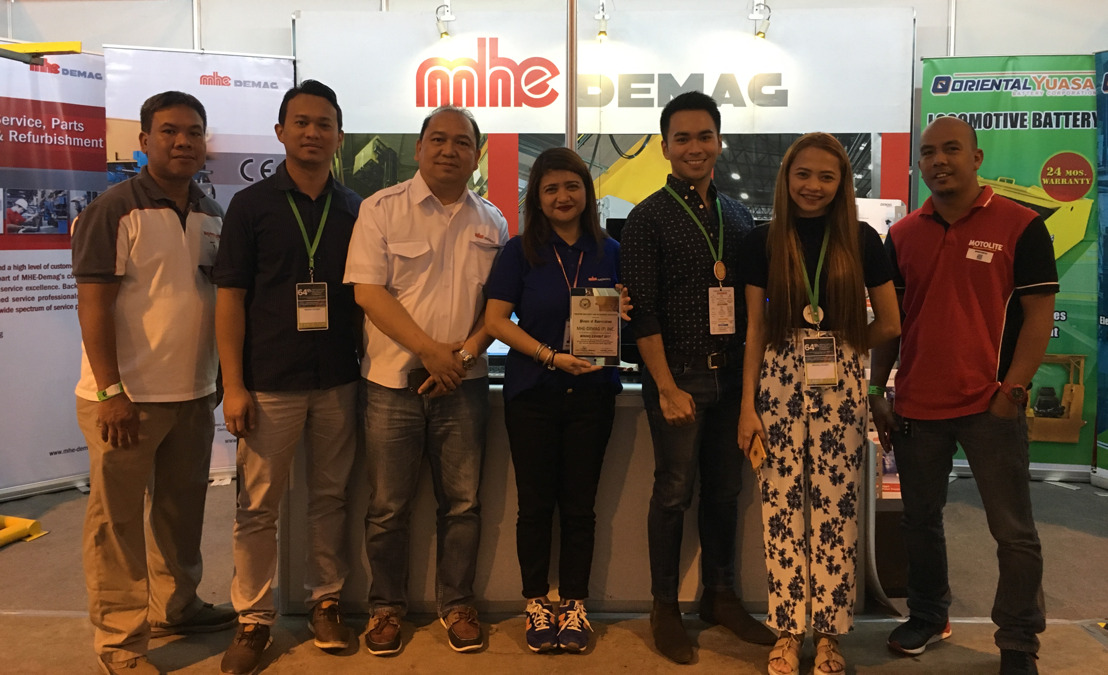 Exhibitions & Tradeshows Around the Region
Philippines: Building a Stronger Foothold in the Mining Industry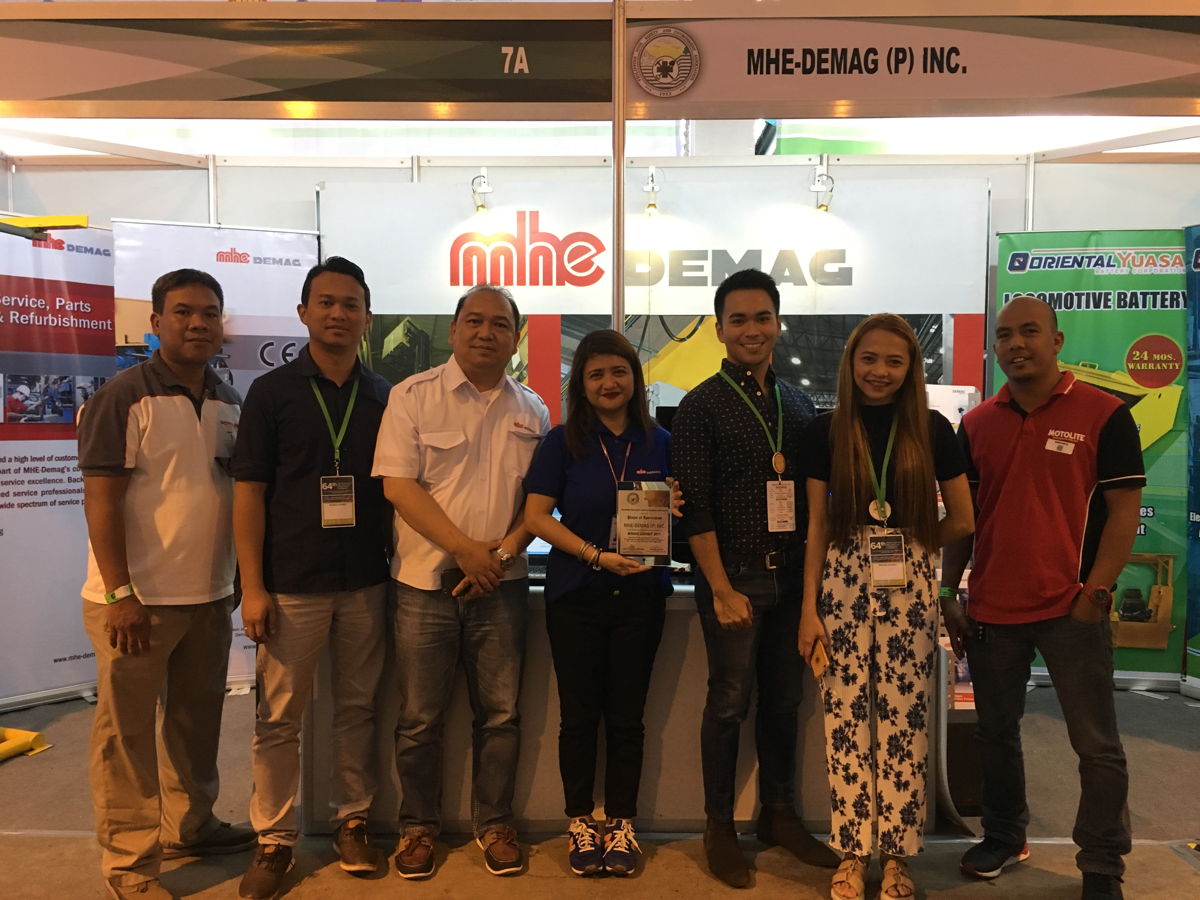 Mar 2018- MHE-Demag joined the 64th Annual National Mine Safety and Environment Conference (ANMSEC) held in Baguio City from November 21 to 24 2017. The event, themed 'Responsible Mining. In the Hearts and Minds of Filipinos', aimed to highlight the significance of the industry in contributing to the collective growth of the nation.
Together with Motolite, our official forklift battery partner, the MHE-Demag team demonstrated how our advanced solutions are helping to drive the industry forward. In connecting with over 140 other industry exhibitors and 9,000 registrants, we also showcased German-engineered construction equipment from Wacker Neuson, the latest addition to our solutions portfolio.
Thailand: Making an Impression at AGIF's Turfgrass Management Exposition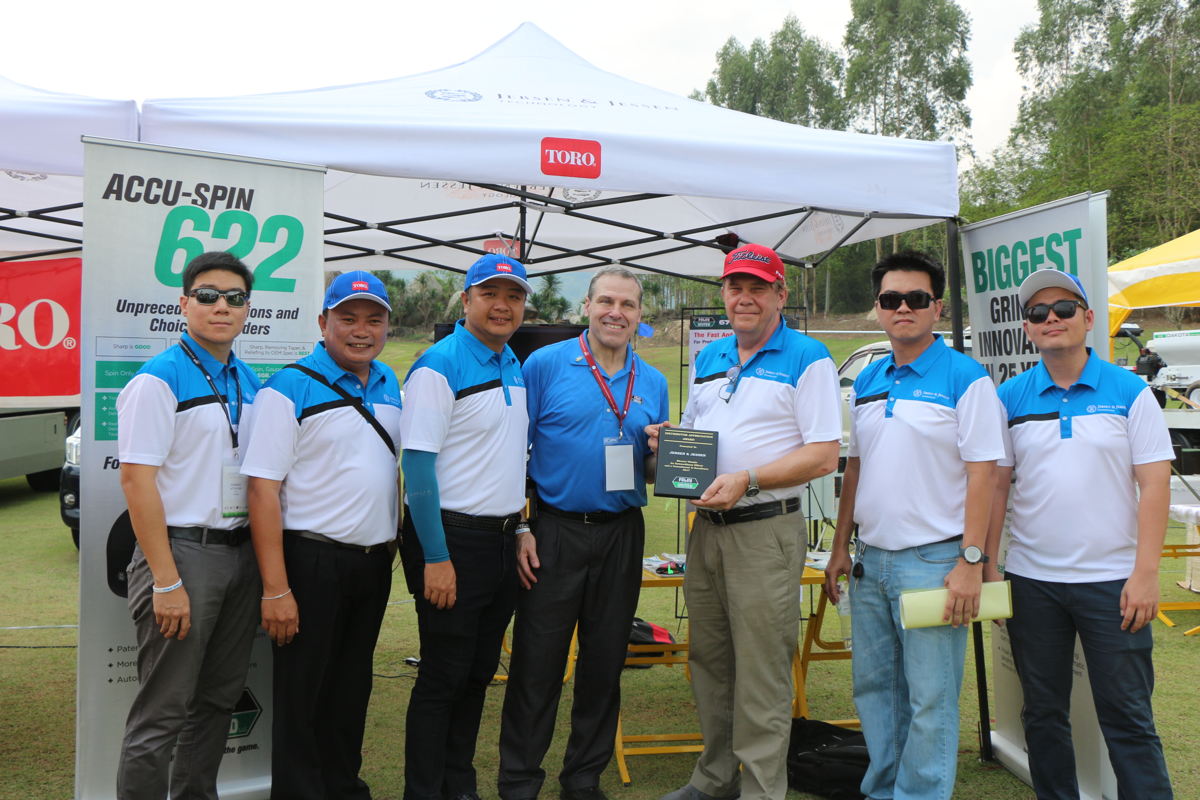 Mar 2018- More than 250 course superintendents from almost 20 countries joined Jebsen & Jessen Technology – Turf & Irrigation Division for the sixth edition of the Asian Golf Industry Federation's (AGIF) 2018 Turfgrass Management Exposition at Laem Chabang International Country Club.
The team prepared an impressive 20-metre product array from leading principal brands like TORO, AVANT, BEST, FOLEY, and Spectrum. We also led on-site demonstrations to showcase the advanced technology, proven reliability and exceptional performance of solutions like the TORO MultiPro 1750 175-gallon dedicated sprayer.
The three-day gathering in the Central Thai beach resort also included the Asian Turfgrass Field Day and a high-profile conference on Sustainable Turfgrass Management in Asia.
Thailand: Engaging Customers at Global Rubber Latex & Tire Expo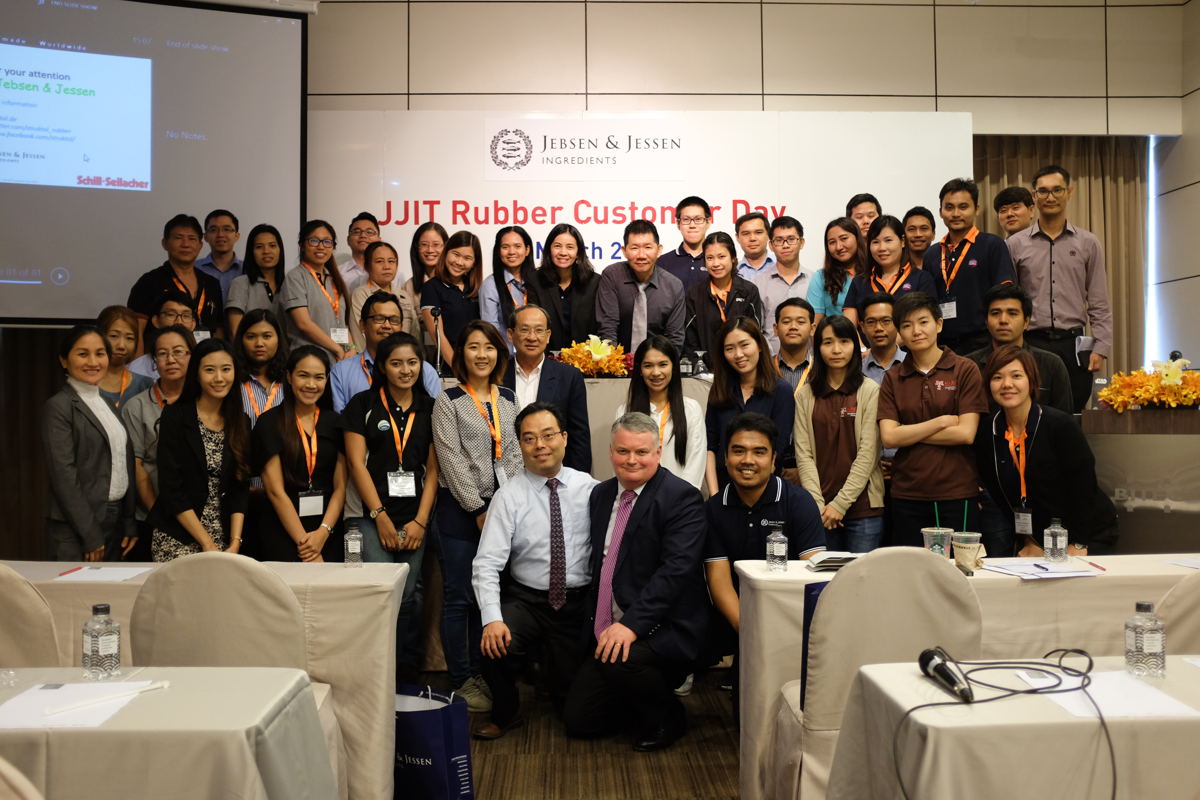 Mar 2018- As thousands of customers in the rubber industry gathered for the Global Rubber Latex & Tire Expo in Bangkok, the Rubber team from Jebsen & Jessen Ingredients Thailand's Plastic & Rubber Department took the opportunity to host a full-day customer seminar.
The event, held on March 15, was well attended by over 50 customers from both the tire and non-tire sectors. They heard from Frederic Lye, our Plastic & Rubber and Performance Chemicals Business Line Head as well as expert speakers including Nitin Jhaveri from Rubaloy, our strategic partner in the non-tire industry, Kijong Kim from Orion Engineered Carbons, and Colin Clarke from Schill+Seilacher. Customers were also treated to a lucky draw with prizes such as Fitbit Blaze™ and Fitbit Alta™ up for grabs.
China: Getting a Taste of Food Ingredients China 2018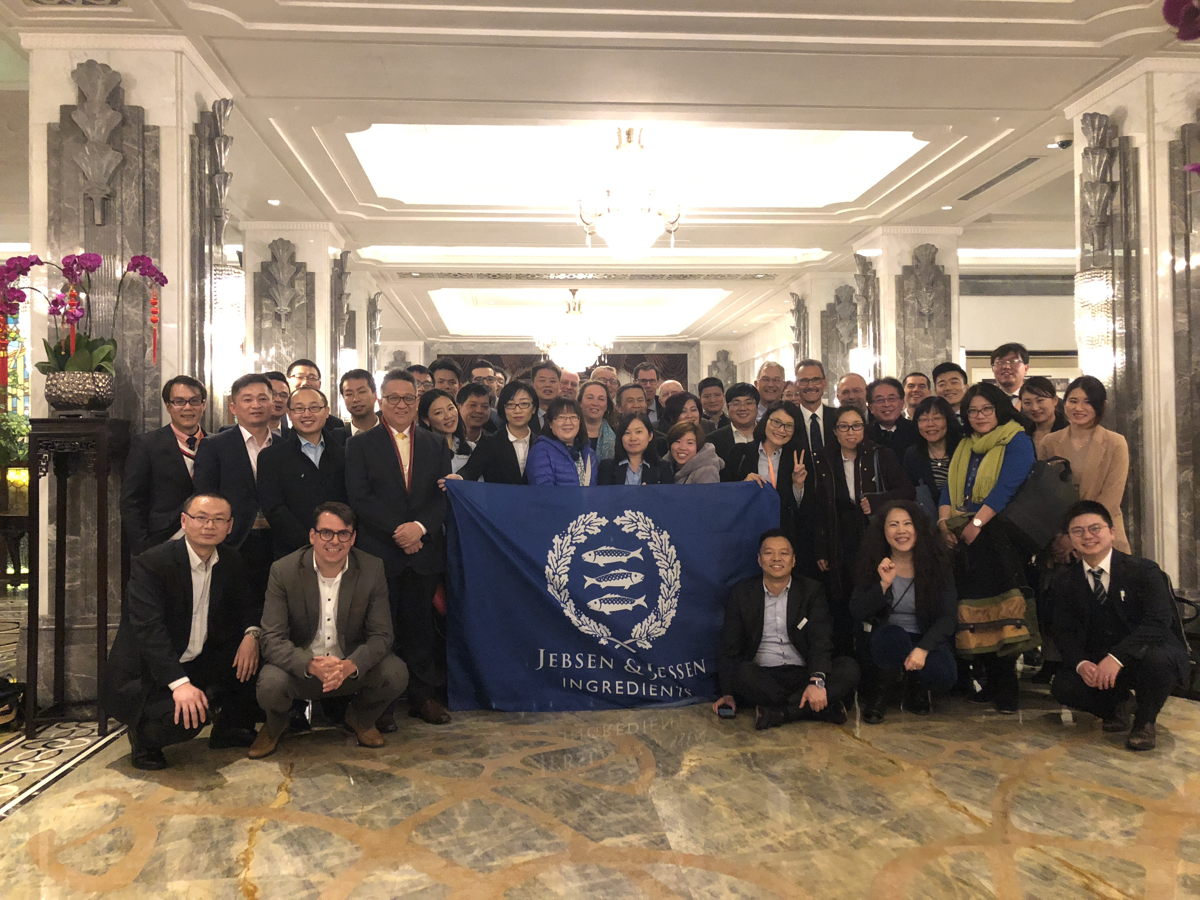 Mar 2018- Jebsen & Jessen Ingredients China participated in Food Ingredients China 2018, an influential event for the Asian food additives and ingredients industry held in March this year. For the large-scale event which featured over 1,400 exhibitors and welcomed close to 50,000 visitors, the team focused on showcasing our global, multi-flavoured food ingredient solutions and innovative products for nutritional health by collaborating with over 10 leading principals. Visitors were invited to taste dairy, beverage and condiments samples, and enjoyed the convenience of accessing digital product information hosted on the team's WeChat official account.
Together with selected principals, the team also organised four seminars to share our insights and engage participants on efficient solutions in the rapidly changing food ingredients and nutritional health sectors.