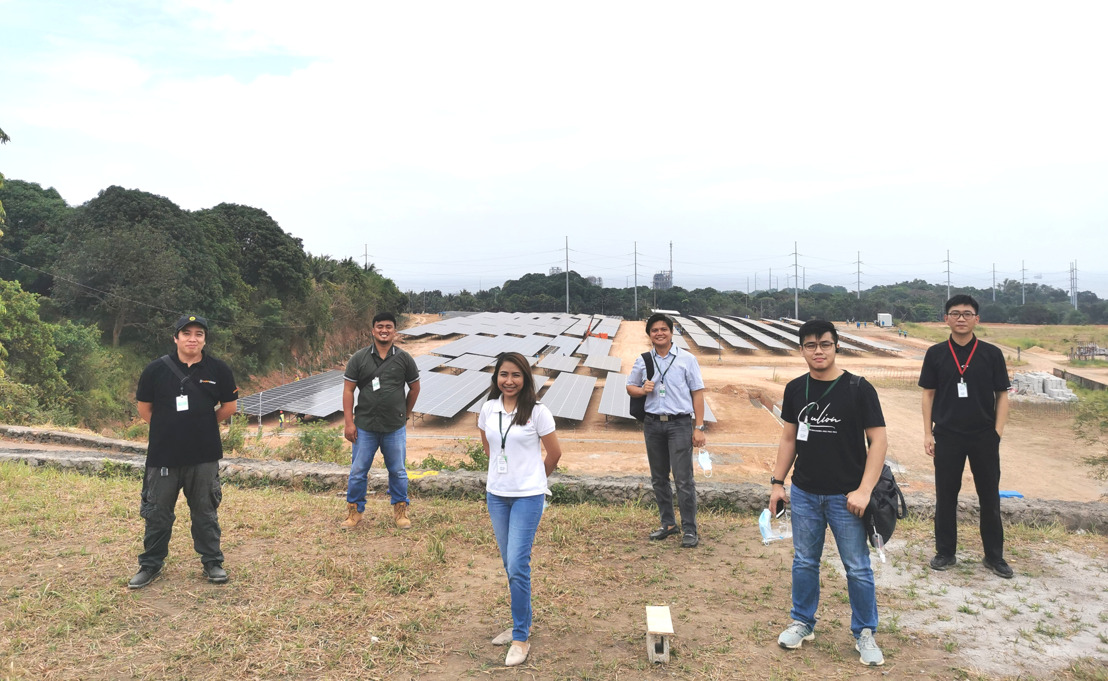 Forging Ahead with Renewable Energy
JJ-LAPP accelerates growth with its renewable energy portfolio
JJ-LAPP is accelerating growth in a new focus area: renewable energy. The team has recently secured major projects in Singapore and the Philippines and expanded their partnership with Clenergy, a globally renowned solar mounting gear provider.
In September 2021, we were awarded a S$2.4 million deal by Sunseap Group, the largest and most established clean energy solutions provider in Singapore, to supply sustainable photovoltaics solutions, including Smart PV solutions by our partner Huawei, for two of its local projects.
This adds to our growing number of customer projects in the renewable energy space, including a solar farm testing facility in the Philippines for AC Energy Holdings, Inc — one of the largest solar developers in South East Asia.
The project was secured in November 2020 via solar EPC (engineering, procurement, and construction) firm Philcantech Enterprise. The project inquiry was issued in April, coinciding with the Philippines' nationwide lockdown. Despite the uncertainty, our agile team responded promptly to Philcantech's enquiry. After months of negotiations and technical approvals, the project was awarded to Philcantech and JJ-LAPP in November 2020.
Making solar solutions more accessible
JJ-LAPP and Clenergy's strengthened partnership will enable engineering, construction, and procurement companies in ASEAN, including Singapore, Malaysia, Thailand, Indonesia, Vietnam, and the Philippines, to access Clenergy's entire portfolio of products through JJ-LAPP's extensive regional network
Electricity demand in South East Asia (SEA) is increasing at a tremendous rate, projected to grow at a 3.7% annual rate during 2016-2040 – twice the global average. To meet the growing electricity consumption and at the same time achieving ASEAN's target to secure 23% of their primary energy from modern, sustainable, and renewable sources by 2025, SEA countries are substantially scaling up their deployment of renewables in the energy sector.
With the region being one of the fastest-growing solar energy markets, JJ-LAPP and Clenergy's partnership comes at a time when the industry's confidence in investing in renewables is soaring due to a rising population, economic growth, and nascent renewable energy capacity development.
"The synergy of Clenergy's long-standing experience in the solar energy space backed by the strength of our network and reach within ASEAN will make sustainable energy practices more accessible and drive the industry forward," said John Hng, Regional Head of Business Development at JJ-LAPP. "This is an exciting time for us as we continue to pursue growth opportunities while developing the solid foundation that we've built throughout the region.
Mr Hng added that working with Clenergy will augment JJ-LAPP's existing offering of products and solutions for the renewable energy and solar industries, enabling them to offer customers a one-stop solution for all of their product needs.
Clenergy's range of solar mounting gear from their SolarRoof, Ground, Water, and Elevate series, will complement JJ-LAPP's current suite of offerings such as the LAPP solar cables and connectors, Trina solar panels, and Huawei solar inverters to meet the growing demand for renewable energy in the region.