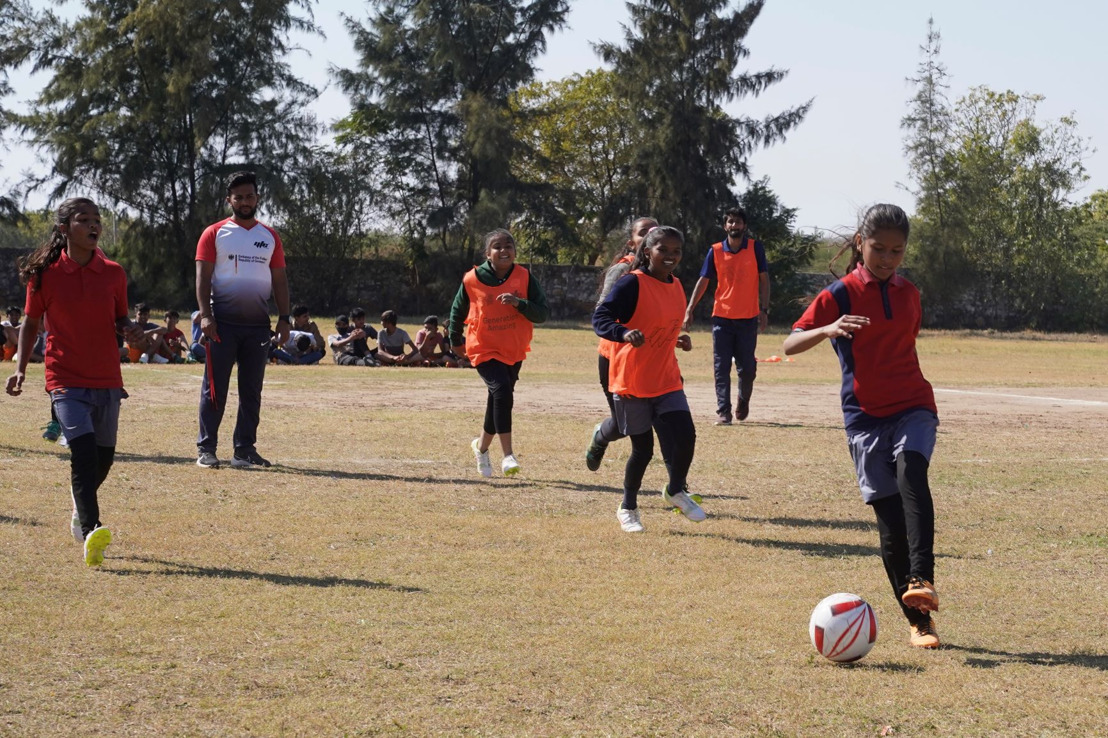 From Field to Fan Shop
Sister company Jebsen & Jessen Hamburg Group promotes sustainability in fan merchandise
"From Field to Fan Shop" is an initiative launched by the German Federal Ministry for Economic Cooperation and Development (BMZ) together with Jebsen & Jessen Hamburg Group's subsidiary BRANDS Fashion to foster sustainability in fan merchandise.
Over the next three years, it will support 450 smallholder farmers in India in converting to organic cotton cultivation with nine supporting soccer clubs from the 1st and 2nd German Bundesliga committed to buying the cotton to produce their merchandise.
In addition, around 1,000 children and young people from the neighbouring communities of cotton cultivation will receive support through sports training as part of the project.
"The initiative will benefit greatly from the experience we had here in the region at the start of the project," said Mathias Diestelmann, Managing Partner/CEO of BRANDS Fashion, who was part of the contingent who recently travelled to India to kick off the initiative.
"As a sustainable textile company, we were particularly pleased to have the opportunity to meet our producers again and to get to know the local partners. The exchange on opportunities and challenges in organic cotton cultivation was very valuable and will help to strengthen the sustainability awareness of everyone involved and will further advance the project."