Global Expansion Strategy
JJ-Lurgi aims to source half its growth from markets outside South East Asia in the next five years
JJ-Lurgi has announced a new global strategy to expand its market presence beyond South East Asia, with a five-year goal to have 50% of its business growth to come from beyond the region. The expansion marks a key milestone for Jebsen & Jessen Group, with JJ-Lurgi being our first business unit setting its sights on international markets.
From its stronghold in South East Asia, JJ-Lurgi has already been fulfilling orders from countries outside the region. Over the past few years, it has amassed a clientele spanning Brazil, Paraguay, the United States, and Pakistan, with commissioned projects worth over S$20 million. This global strategy will see the company taking a purposeful approach to international expansion. It has identified South Asia as well as North and South America as its initial priority markets.
"This new strategy will allow JJ-Lurgi to tap on opportunities in the global market as we enter our next stage of growth," said Jakob Helms, Chief Executive Officer of JJ-Lurgi. "As the market leader of the oleochemicals market in ASEAN and China, we are excited to accelerate and scale our business on a global scale. We look forward to developing our core competencies and technologies to bring the best to our customers across more markets."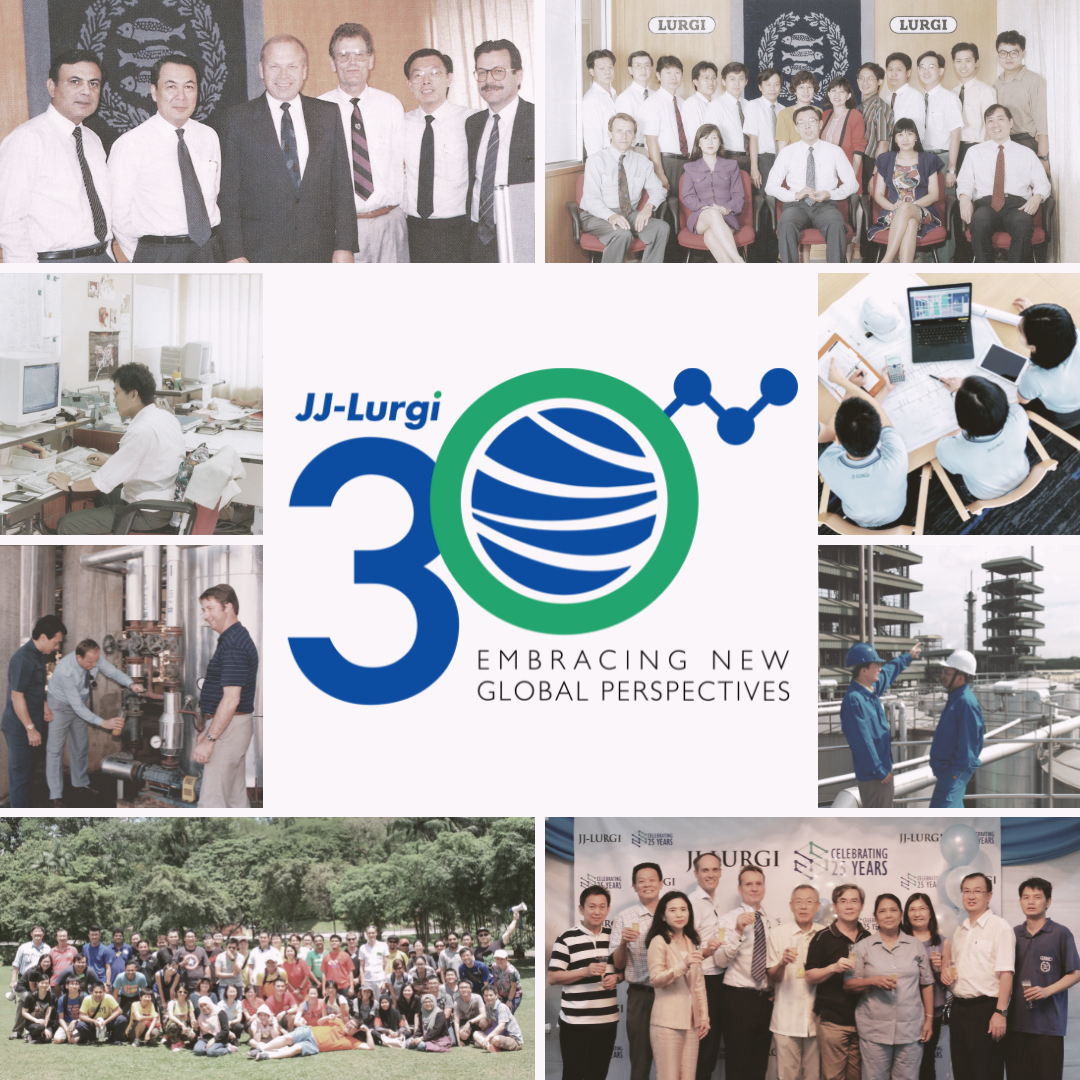 A journey of 30 years
This announcement coincides with JJ-Lurgi's 30th anniversary this year. It was founded as a joint venture between Jebsen & Jessen and Lurgi AG (now Air Liquide) in 1992, starting out as a small Malaysia-based sales agency with just a handful of employees.
By pushing the boundaries of technology and process development innovation, and designing increasingly complex process plants based on Lurgi technology, JJ-Lurgi was able to grow its capabilities and deepen the local value that it delivers to customers. Today, it covers the entire value chain and, having captured lion's share of the market, is regarded as a leading technology supplier for the oils, fats, oleochemicals, and biofuels industries in South East Asia and China.
To support the next chapter of its growth story, JJ-Lurgi will strengthen its research and development (R&D) capabilities by tapping into the region's growing and diverse talent pool. This includes a planned investment into a new R&D department that will allow the company to develop new technologies, backed by German engineering expertise, that are attuned to its customers' needs.