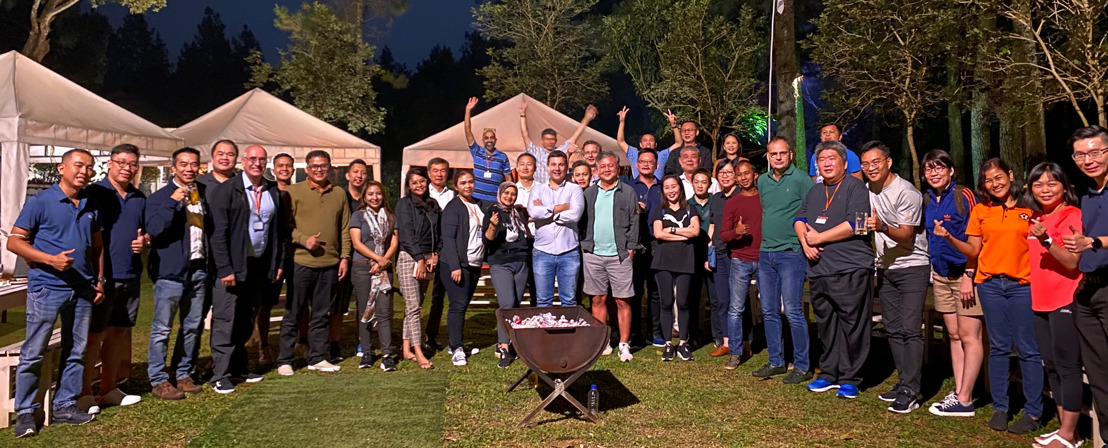 Growing Together Sustainably
JJ-LAPP builds on strong foundations to chart its next growth chapter
Dec 2022 JJ-LAPP has unveiled its new strategy and battle cry, "Growing Together Sustainably", to guide its path towards S$300 million in sales by 2027.
The thematic focus on "sustainability" means looking after its business, customers and colleagues of today's generation without compromising on the success of future generations. This will guide teams, when working with internal and external stakeholders, to 'grow together' as one across regions, 'grow sustainably' by advancing their reputation of trustworthiness and dependability, and to achieve success 'together sustainably' through a shared, long-term vision.
As a 50:50 joint-venture between Jebsen & Jessen Group and LAPP Holding Asia, JJ-LAPP's connectivity solutions span industrial and building automation applications, but also extend to solar systems and solutions.
While the need for advanced connectivity solutions will grow, the business unit believes its growth ambitions will not be met by incremental growth of existing strengths. Instead, it will look for business growth with a renewed focus to maximise its broad product line and portfolio know-how.
For the next few years, JJ-LAPP will leverage the business's collective strength to build initiatives that will improve lead time and profitability, yielding long-term results for itself and its stakeholders.