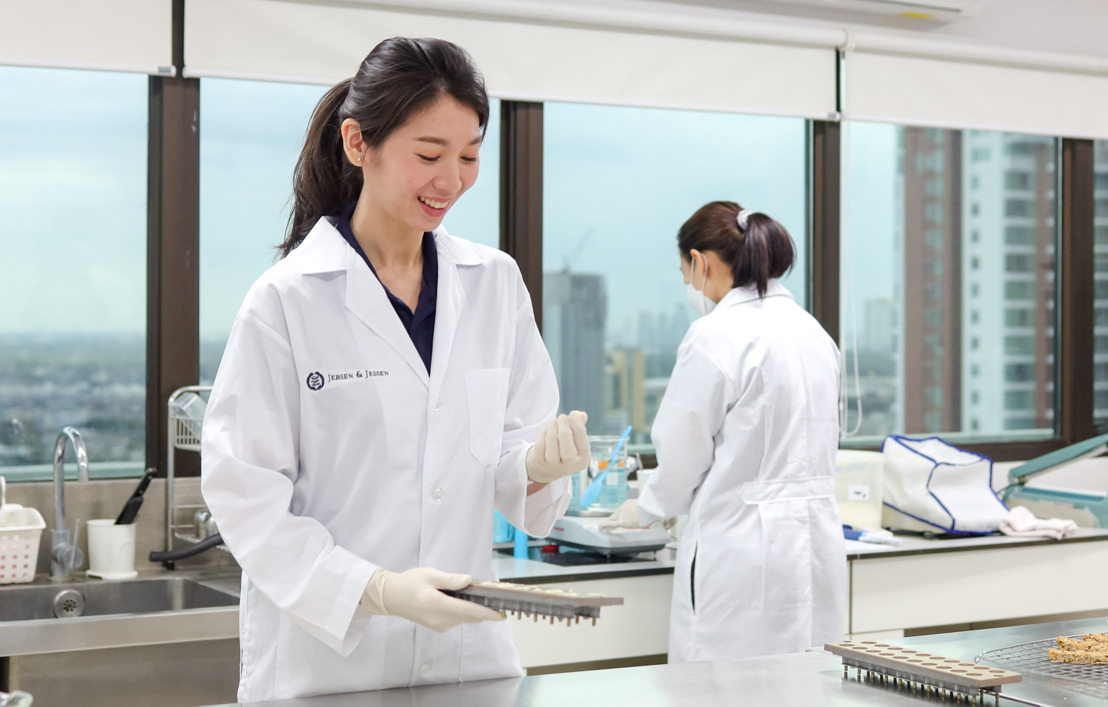 Innovating for the Future
Jebsen & Jessen Ingredients' Regional Innovation Centres are ready to support customers as markets recover
Since their inception in 2016, Jebsen & Jessen Ingredients' four Regional Innovation Centres comprising Food Lab - Sweet, Food Lab - Savoury, Personal Care Lab, and Coating Lab in Bangkok, Thailand have provided our customers and technology partners with the ideal place to develop their products for the South East Asian and Chinese markets.
Whether innovating new products for current and future market trends or fine-tuning and testing ingredient applications to meet customer specifications, our Regional Innovation Centres offer the technical expertise and equipment needed to bring complex formulations to market.
Now that exhibitions are back in full swing, the experts in our Sweet and Savoury Food Labs have created dozens of innovative prototypes that showcase key ingredients from our many technology partners. These have made their debut at industry trade shows such as FOOD INGREDIENTS ASIA, which is billed as ASEAN's largest food exhibition.
This year, in line with current food and beverage trends, our food technicians have further introduced several new formulations containing plant-based proteins, functional ingredients such as prebiotics, and clean label food colour ingredients to address heightened health consciousness among consumers.
Meanwhile, our Personal Care lab team, as formulation development experts for all types of personal care, toiletries and home care products, have been keeping close tabs on industry trends. With mask-wearing rules relaxing but not abolished in many markets, makeup is making a strong comeback. To help our customers ride this wave of demand, they created "Comfy Skin Formula", an innovative skincare prototype that addresses multi-layer skincare, makeup and mask-wearing pain-points.
Over at our Coating Lab, which is a state-of-the-art research facility dedicated to solving the problems faced in manufacturing high-quality coating and ink products, new concepts, panels, samples, and product prototypes are created weekly. This year, the lab has strengthened its inks application capabilities through investments in new ink instruments, intensified cooperation with business partners, and expanded collaboration with third-party researchers.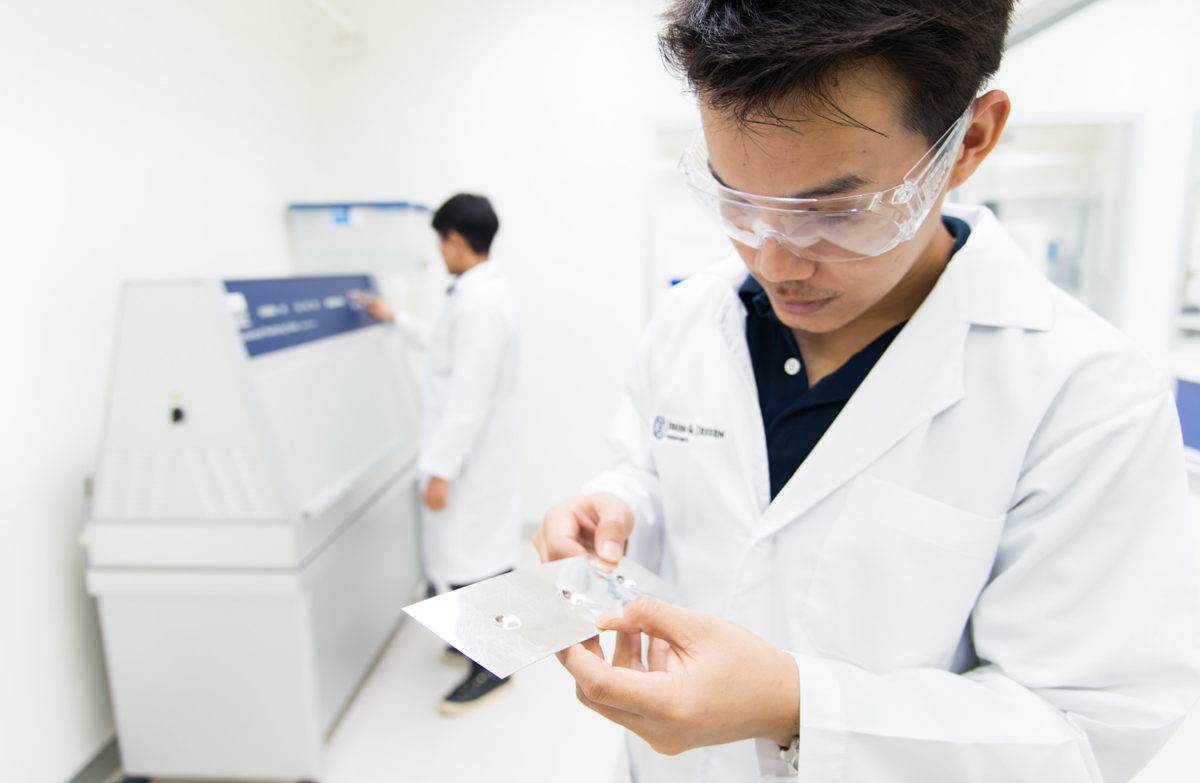 As our customers and technology partners navigate the road to recovery, we remain committed to supporting them with bespoke innovations!