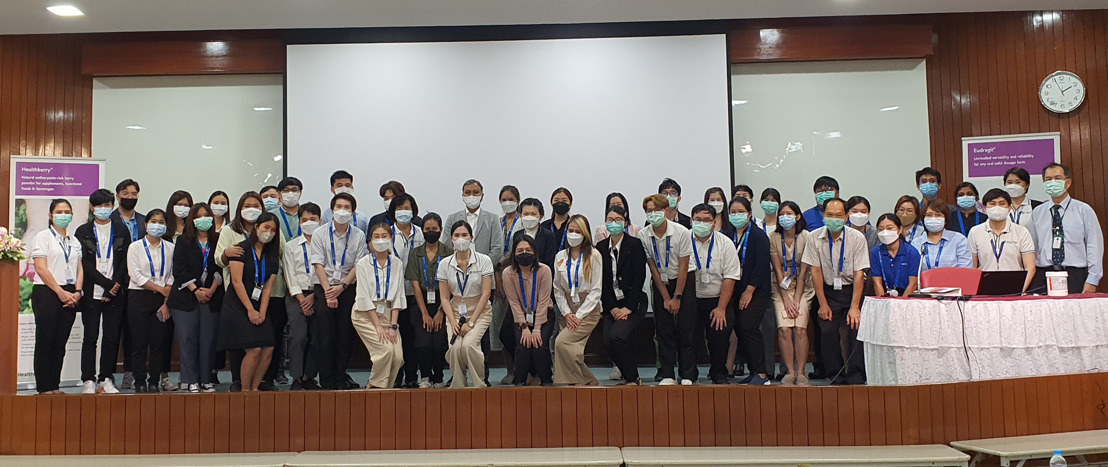 Innovative Interactions
Jebsen & Jessen Ingredients holds its first Hybrid Customer Day with Evonik in Thailand
Jebsen & Jessen Ingredients - Pharma & Personal Care partnered with Evonik to host their first Hybrid Customer Day in August. Designed as an EUDRAGIT® Workshop, the event, held in Bangkok, was well received by 45 in-person and 65 online attendees.
In addition to expert presentations by Evonik representatives, customers also benefited from a sharing session led by Assistant Professor Dr Nattawut Charoenthai from Mahidol University's Department of Manufacturing Pharmacy, as well as a hands-on experience for on-site attendees.
"Evonik is a long-standing partner. We have been working together for decades, helping customers develop solutions and launch pharmaceutical preparations. Most of our local customers use Evonik's polymers, so I'm glad that the event earned an 88% satisfaction score from attendees. It tells us that they find value in such experiences!" said Ratana Vongmukdaporn, Regional Business Line Head - Food and Pharma & Personal Care, Thailand.