Jebsen & Jessen Hamburg Invests in Logistics Startup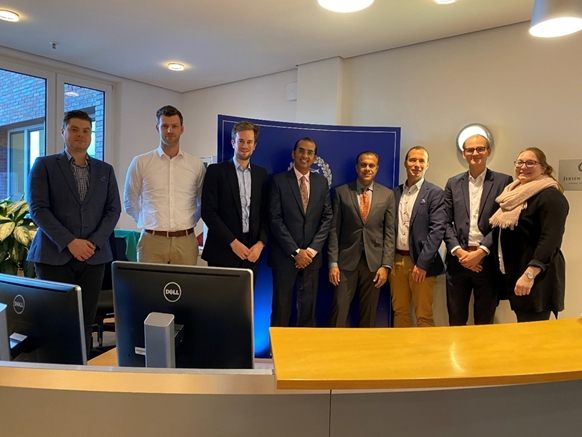 Jan 2020- Sister company Jebsen & Jessen Hamburg made a strategic investment in Roambee, a logistics startup,in late 2019.
Roambee uses Internet of Things sensors, artificial intelligence technology and robotic process automation to provide on-demand shipment and asset monitoring for companies in the logistics, transportation, finance, pharmaceutical and automotive industries.
In January, the sister company had a Vision Strategy workshop with Roambee's management and is eager to start deploying Roambee's technology to provide end-toend shipment tracking for its customers.