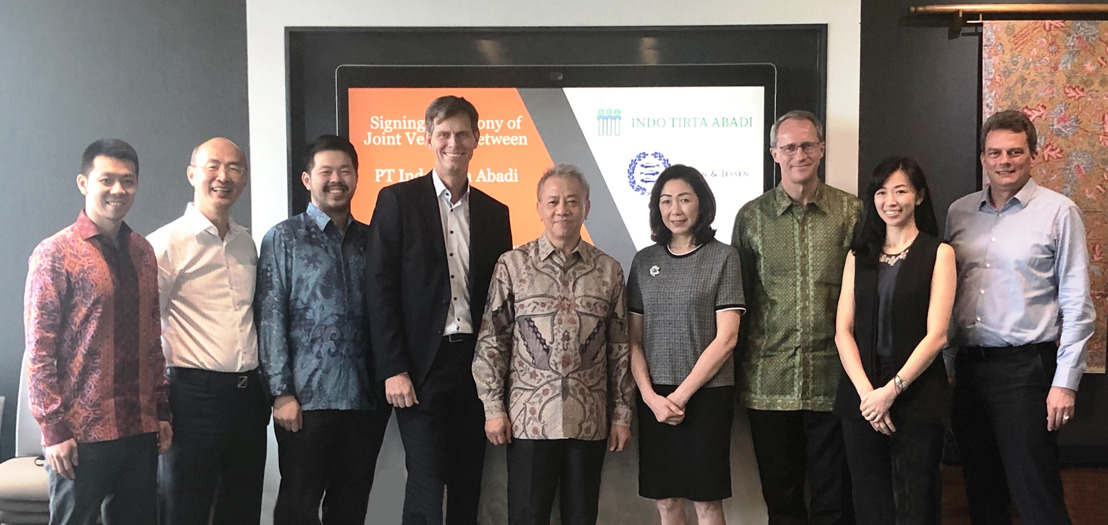 Jebsen & Jessen Packaging Makes Strategic Investment into Indonesia
Majority stake in PT Indo Tirta Abadi (ITA) grows the Packaging business by 50%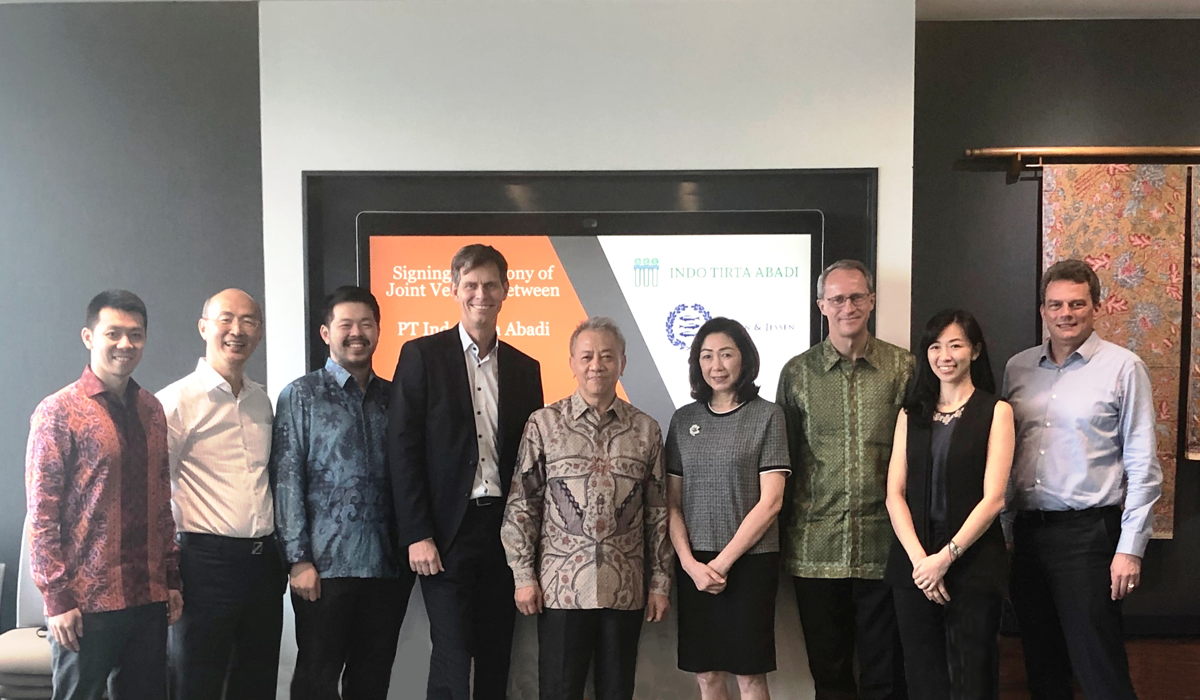 May 2020- Jebsen & Jessen Packaging has made a strategic move into the Indonesian market with the acquisition of a 60% stake in PT Indo Tirta Abadi (ITA), a leading Indonesian beverage packaging manufacturer. A sale and purchase agreement was signed on January 31, 2020 between Jebsen & Jessen and the current shareholders of ITA.
Starting operations in 2003 with a single production machine, ITA has grown strongly over the years to become an industry leader. It has a product portfolio of PET bottles, PET preforms and HDPE closures, and a clientele that features top global and local beverage manufacturers such as Danone (Aqua), Coca-Cola, Sosro, Nestle and Yeo's.
The company employs 500 people and had a turnover in 2019 of S$42 million. It runs two ISO9001 and FSSC 22000 (Food Safety Management System) certified production plants using state-of-the-art moulding machines – a main facility in Tangerang and a smaller one in Gempol, on the outskirts of Surabaya.
Both facilities remain open during the COVID-19 pandemic as an essential supporting business approved by the local government. With stringent safety protocols in place to protect the health and well-being of its workers, ITA has been able to continue supplying the PET bottles that its customers need to meet increased consumer demand for Vitamin C-enriched beverages.
The partnership has seen Jebsen & Jessen Packaging Regional Managing Director Chui Tau Siong take on the role of President Director in ITA, in addition to his current responsibilities. Commenting, Mr Chui said, "This investment grows our Packaging Regional Business Unit (RBU) business by 50%. I am excited and delighted that it will help us expand our platform beyond Singapore, Malaysia and Vietnam to also include ASEAN's largest economy, Indonesia."
"In our quest to find a suitable partner to grow with in Indonesia, we were most impressed by the professionalism, quality and attention to detail that characterises the way in which ITA is being managed. This is a remarkable company with a solid track record which has earned second to none credentials with triple-A customers," said Jebsen & Jessen Executive Vice Chairman Per Magnusson.
"This partnership is the happy outcome of a long and careful investment opportunity search driven by our Grow Indonesia strategy. We are thrilled to have the chance to partner with the leading beverage packaging player in a steadily growing industry and to see our strong and trusted Packaging RBU enter the Indonesian market where all other Jebsen & Jessen RBUs are already present," said Jebsen & Jessen Chairman Heinrich Jessen.