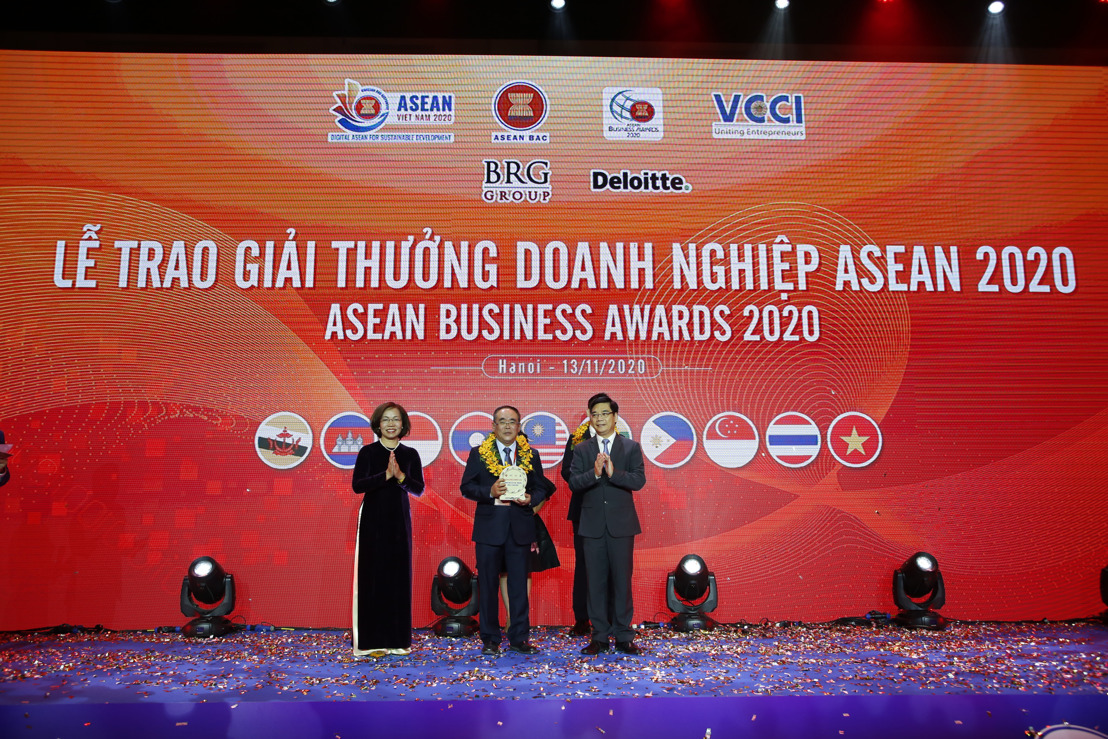 Jebsen & Jessen Wins Industry Applause
We are humbled by recognition from the ASEAN Business Advisory Council, Honda Malaysia and Singapore Manufacturing Federation
While 2020 was an undeniably challenging year, Jebsen & Jessen Group's unwavering commitment to innovation and excellence has earned it several significant accolades.
Country Star of the Year 2020
In Malaysia, Jebsen & Jessen Group was named 'Country Star of the Year' at the ASEAN Business Awards (ABA) 2020 – a prestigious international event held annually by the ASEAN Business Advisory Council (ASEAN BAC) since 2007.
The ABA 2020 brings meaningful recognition for ASEAN enterprises and entrepreneurs that have overcome challenges created by the ongoing pandemic to make outstanding achievements and significant contributions to the stability of the economy.
"This recognition from the ASEAN Business Awards Council reaffirms Jebsen & Jessen's position as a regional business leader and diversified industrial conglomerate with deep roots in the region, providing high quality products and services," said Group Chairman Heinrich Jessen.
"We've certainly come a long way and we pledge to continue to work hard and strive to deliver promises to our customers.
Packaging Quality Guaranteed
During the course of the year, we were also recognised for our packaging excellence. In August, the Jebsen & Jessen Packaging team in Nilai, Malaysia received the 'Quality Appreciation Award 2019' from Honda Malaysia with the customer's Vice President of Purchasing Encik Ahmad Sophien bin Abu Kassim noting that there was not a single defect in our delivered products over the past five years.
Over in Singapore, Jebsen & Jessen Packaging has also been lauded by the Packaging Council of Singapore, which is an industry group under the Singapore Manufacturing Federation. We were conferred the Singapore Packaging Star Award for the 17th time and 16thconsecutive year!
Our win comes from two innovative design submissions by Senior Design Engineer Yap Hong Kee and Design Engineer Tay Kay Leng.
​
As we enter 2021 with renewed rigour, these awards are both a reminder and a source of motivation for us to stay true to our core purpose of providing world-class products and value-adding solutions to our partners and customers as we grow within and beyond
​ASEAN together.