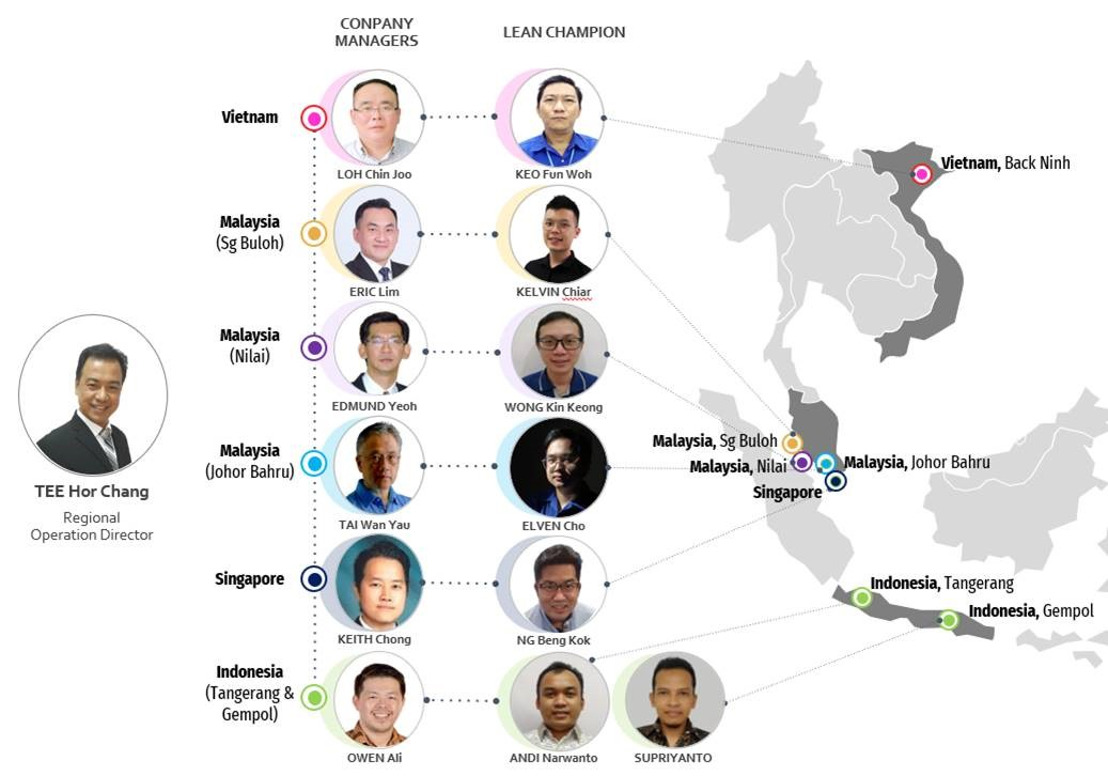 Lean, Agile and Competitive
Jebsen & Jessen Packaging innovates with lean manufacturing practices
As part of Jebsen & Jessen's #AdvanceBuild rally cry, our Packaging business has developed a Strategic Plan (2021- 2025) to guide their growth. To enable this, the team is focusing on lean manufacturing practices to reduce waste, variability and inflexibility on a structural level.
Our lean journey began in 2018 at our Nilai plant. This resulted in a 30% improvement in overall productivity, a dramatic 99% decrease in contract labour, and 60% lower inventory days. By 2021, this had been cascaded to all our plants, with country managers appointing a 'Lean Champion'.
Using a train-the-trainer approach, Lean Champion members were coached in the Lean Production System and Value Stream Mapping by Regional Operation Director Tee Hor Chang. Their effective implementation of lean manufacturing practices yielded savings in excess of S$100,000 last year. This is expected to increase five-fold in 2022.
Reflecting on the progress to-date, Chui Tau Siong, CEO of Jebsen & Jessen Packaging said:
"When a company is able to master lean concepts and apply it continuously, it will be able reduce or even eliminate waste, and raise productivity. This results in us being more competitive. I am glad to see the effort and teamwork being put into pursuing this level of manufacturing excellence."