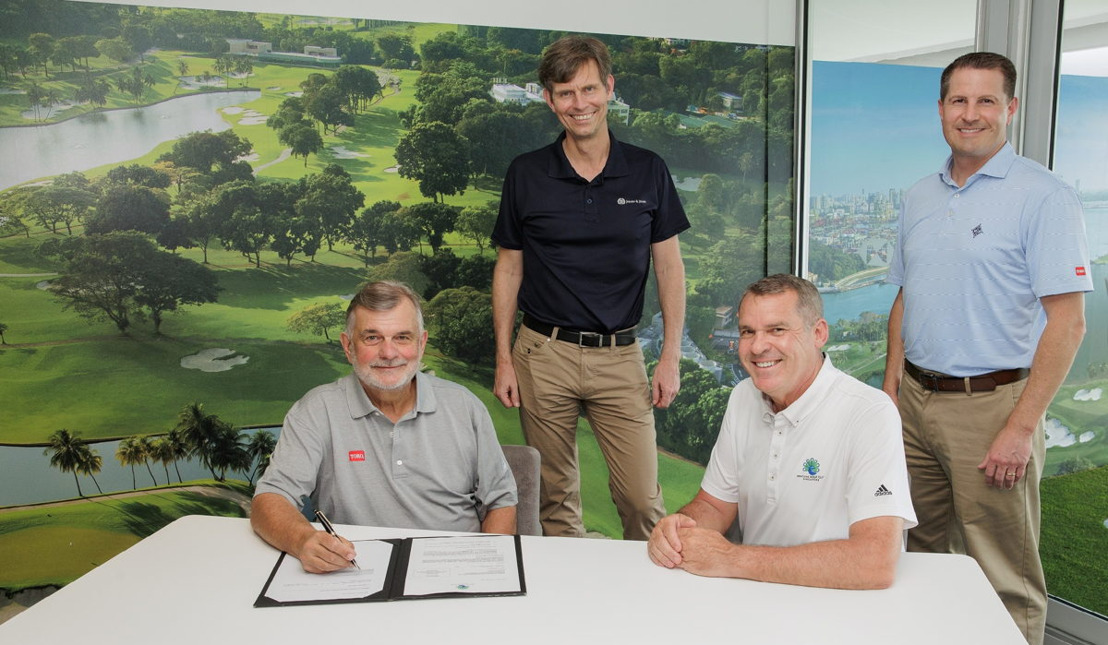 Partnership Par Excellence
Jebsen & Jessen Technology - Turf & Irrigation Division proves to be the partner of choice for leading golf clubs across South East Asia
Jebsen & Jessen Technology - Turf & Irrigation Division continues to solidify its status as a total solutions provider in turf care management with a slate of new partnerships with leading golf clubs across Singapore, Vietnam and Indonesia.
Sentosa Golf Club, Singapore
We renewed our long-standing relationship with the world-renowned Sentosa Golf Club in March 2022, inking a new 10-year partnership agreement that is the first of its scale in the region. This will see us, as the official distributor of The Toro Company, supporting Sentosa Golf Club's mission to provide a world-class playing experience, by supplying hybrid and electric equipment and water-saving irrigation systems. This plays into Sentosa Golf Club's pledge to be the world's first carbon-neutral golf club this year.
Rose Canyon Resort, Vietnam
In Vietnam, we have been commissioned to supply and install irrigation systems for the new 36-hole Rose Canyon Resort in Ha Nam. Designed by Nicklaus Design and developed by BRG Group, the resort is located an hour outside Hanoi. The first of its 18 hole golf courses will be completed by the end of the year with work on the second scheduled to start immediately after. Rose Canyon expects to welcome guests from mid-2023.
Golden Sands Golf Resort, Vietnam
We are also working with Golden Sands Golf Resort, sited in the picturesque Hue, on a turnkey project that covers the supply and installation of irrigation systems and materials. Our role spans all stages of the project, from supplying irrigation systems and materials to providing installation services, with completion expected to happen by mid-2023.
Klub Golf Bogor Raya, Indonesia
One of our latest wins in Indonesia happened in February with the signing of a contract to supply golf course equipment to Klub Golf Bogor Raya, one of the most prestigious golf courses in Bogor. This is an extension of the trust and partnership that we had built with the club, most notably when a fire damaged their premises just a day before a golf tournament was scheduled to be held. We quickly provided much-needed turf maintenance units, including lawn mower units, so that the club could reinstate their golf courses in time.
Reflecting on these successes, Regional Director for Jebsen & Jessen Technology – Turf & Irrigation Division, Philipp Hoffmann said:
"We are dedicated to providing high-quality expertise and end-to-end solutions to meet all turf care and landscaping needs. We are proud that these golf clubs have placed their trust in us and recognise the value that we provide, furthering our position as a leading full-service solution provider in the South East Asia region."