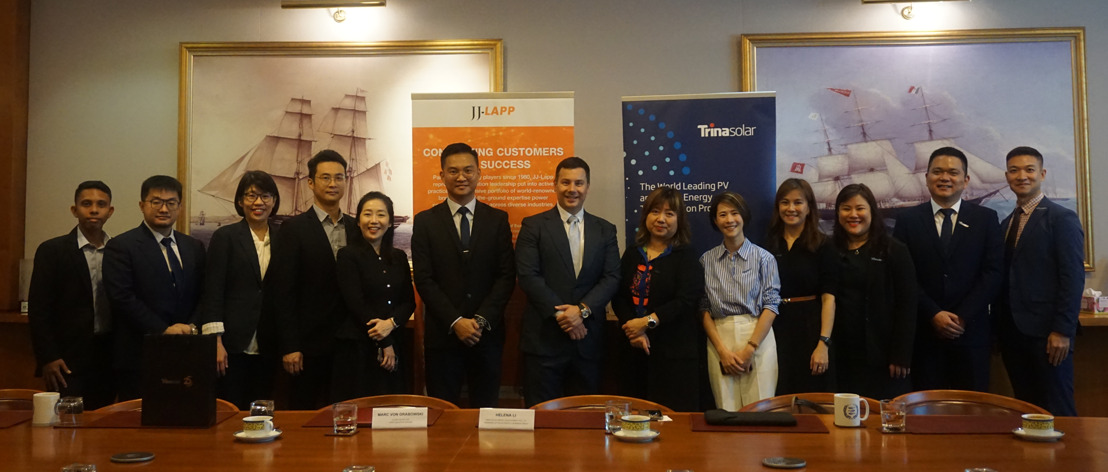 Powering Sustainability in ASEAN
JJ-LAPP and Trina Solar's new strategic cooperation agreement strengthens partnership ties
On 22 February, JJ-LAPP and Trina Solar, a prominent global provider of photovoltaic (PV) and smart energy solutions, signed a Memorandum of Understanding (MoU) to promote strategic cooperation, recognising the growing demand for solar energy in South East Asia.
The agreement is a significant milestone in the partnership and underscores the partners' commitment to making a positive impact on the environment and society.
John H'ng, Head of Renewable Energy at JJ-LAPP, gave a welcome address at the ceremony, expressing his excitement about how this would benefit customers in the residential, commercial, industrial, and utility-scale segments of the solar market. Marc von Grabowski, CEO of JJ-LAPP, and Helena Li, President of Solar Product Business Group at Trina Solar, followed with welcome remarks, highlighting their insights, opportunities, and the alignment of long-term partnerships for both companies.
Mr von Grabowski emphasised, "The solar segment is of strategic importance to JJ-LAPP. It is a privilege to find another committed partner in Trina Solar and work on our shared ambition to provide reliable solar power to the South East Asian region. Over the years, we have experienced not only the quality products of Trina Solar as part of the JJ-LAPP solar system bundle—but also their professional support at every step of the way."