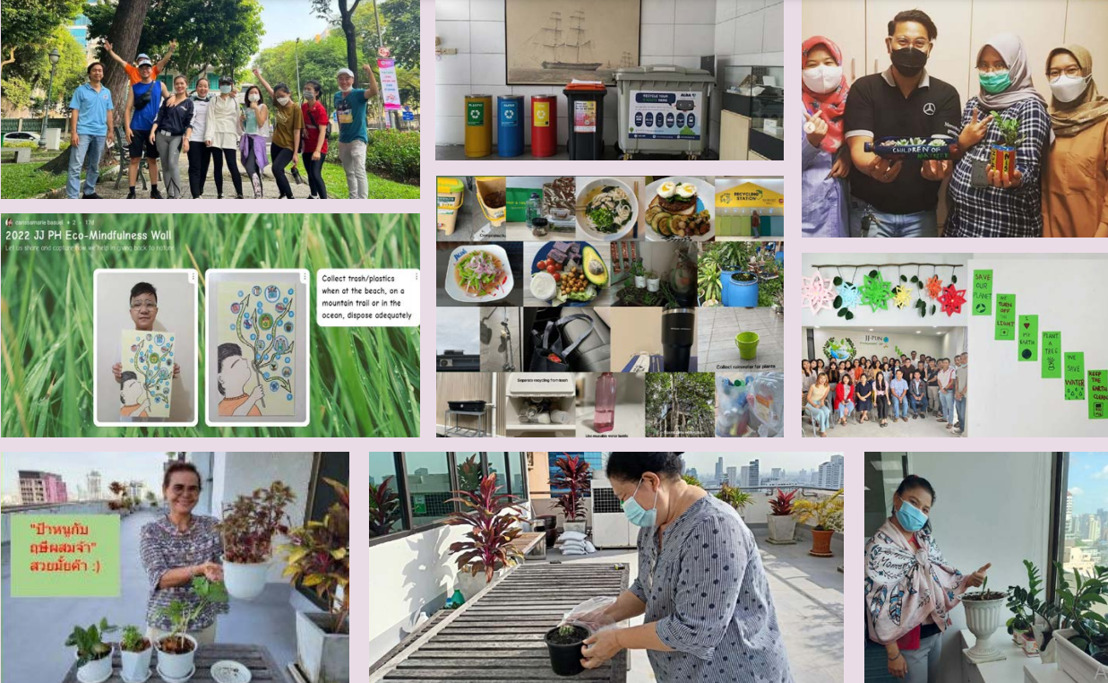 Promoting 'Eco-Mindfulness'
Jebsen & Jessen Group dedicated the month of June to fostering greener habits among colleagues
In conjunction with World Environmental Day on 5 June, the Group dedicated the entire month to encouraging colleagues to 'go green' with fun and creative activities conjured up by the Health & Wellness Committees in each country.
In Malaysia, this took the form of a bingo contest, with green actions earning colleagues one square and bringing them closer to a prize. Our colleagues in Indonesia got hands-on with an environmental project that saw them recycle and upcycle items in innovative ways, while our offices in Thailand were transformed into a green wonderland as colleagues were encouraged to bring a plant to office and record its growth.
In Myanmar, colleagues were introduced to the the 5Rs: Reduce, Reuse, Repair, Recycle, Reject through an informative talk session made more engaging through games. Colleagues in the Philippines inspired one another by actively sharing their 5R ideas whereas in Vietnam, they did so on social media! Colleagues posted photos of their green endeavours on Jebsen & Jessen Vietnam's official Facebook page, so everyone could like, share and comment on them.
Meanwhile, in Singapore, the local teams focused on e-waste disposal and recycling. An education session was organised in partnership with ALBA E-Waste and dedicated e-waste recycling bins were set up at the Corporation Place and Enterprise Road offices.
Our collective efforts were recorded and submitted to the UN Environment Programme's #OnlyOneEarth campaign in a show of Jebsen & Jessen's support for the worthy cause.
Click here to read on and view our impact!