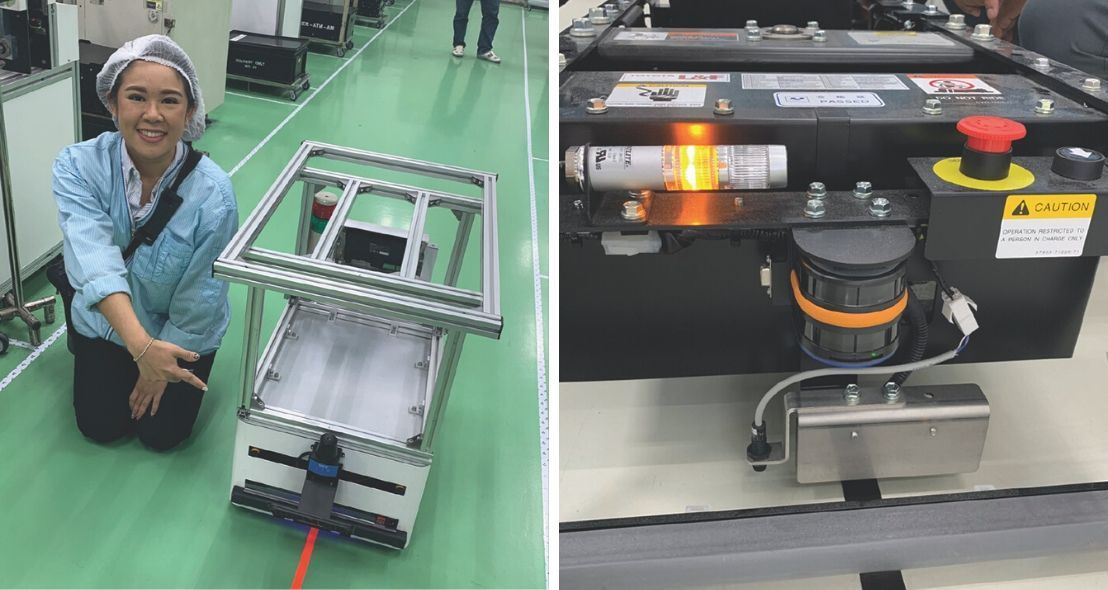 Rebooting Robots
JJ-LAPP and SICK Sensors solves Sony's automation challenges
Nov 2019- Industry 4.0 is billed as the future of the manufacturing industry but implementing automation systems can come with a unique set of challenges. A few years ago, electronics giant Sony started using Automated Guided Vehicles (AGV) at one of its major factories in Thailand. AGVs promise to enhance plant floor safety, improve material movement, deliver consistency, and improve inventory tracking and traceability but Sony did not expect that this implementation would be fraught with frequent breakdowns.
This was such a recurring issue that Sony even considered a costly replacement of the entire system.
Sensing the Right Solution
​When we learnt of Sony's predicament, we knew we could help. JJ-LAPP has been partnering SICK Sensors, one of the world's top sensor brands, in Thailand since the start of 2019. Our team, led by Assistant Sales Manager Thanyarat Leelarat, leveraged sensing technology to tailor an AGV solution for Sony.
As Sony's AGV system uses magnetic tape on the floor as a guiding line, we proposed to replace this with a sensor-based solution using luminescent tape. The luminescent tape
​coating is invisible to the human eye but can be tracked by a particular SICK sensor type.
We also noticed a safety concern as AGVs could crash into people as well as other AGVs working together in the same area. To prevent this, we included a 2D scanner in our proposal.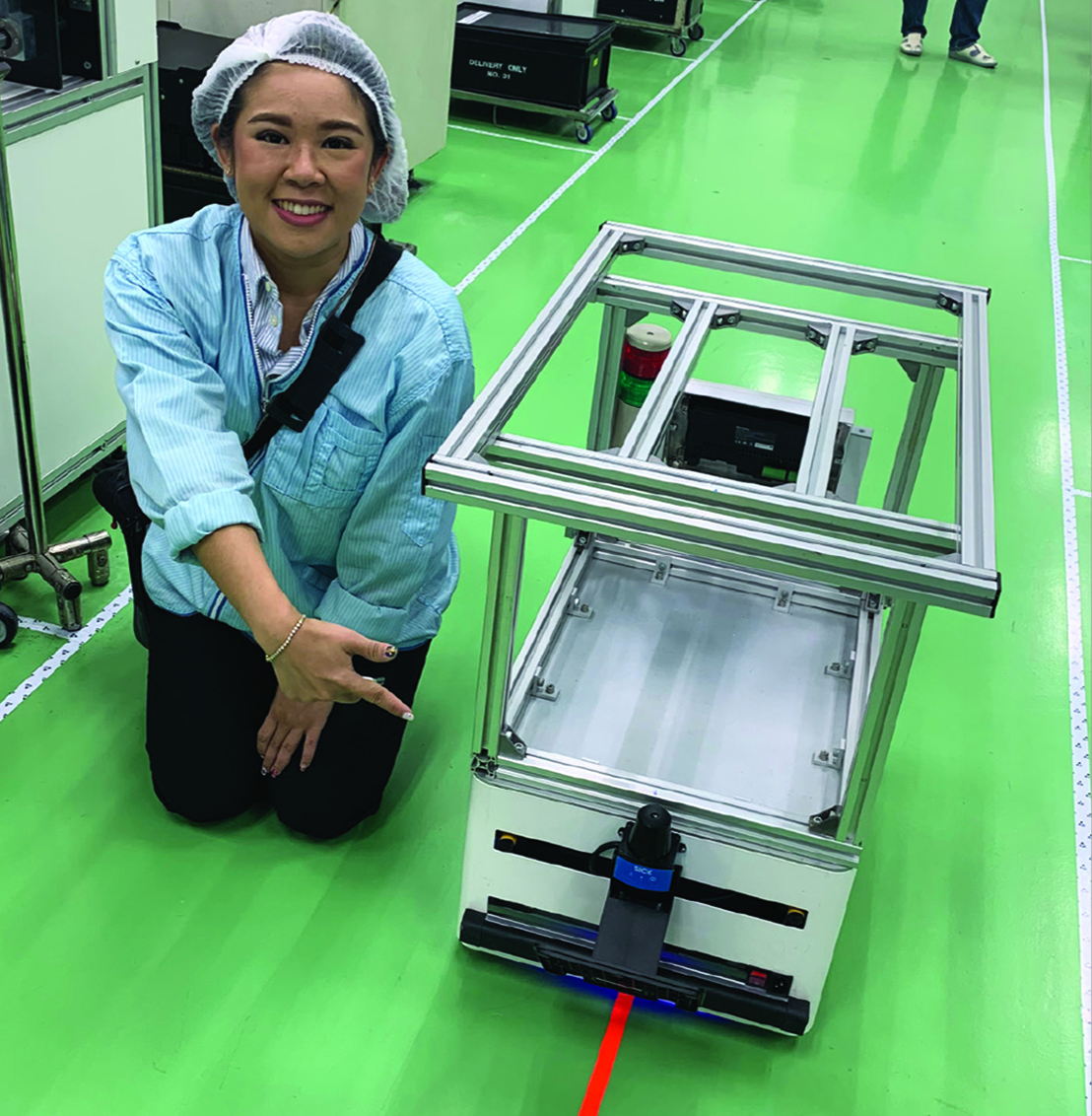 Assistant Sales Manager Thanyarat Leelarat shows how SICK Sensors' sensing technology
​is helping Sony reduce AGV downtime.
Serving the Market Together
​Through our proposal, we were able to convince Sony that it was unnecessary to scrap their existing AGV system. We are delighted that Sony agreed with us!
"As the only SICK Sensor System Integrator in Thailand, we have a competitive advantage of being able to work closely with SICK Sensors to customise solutions for the local industry," said Ms Thanyarat.
Winning this new customer demonstrates the value of the strategic partnership between JJ-LAPP and SICK Sensors, according to General Manager of JJ-LAPP in Thailand,
​Thomas Hubschmann. "With JJ-LAPP's leading cable and connectivity solutions and
​SICK Sensors' advanced technology, we look forward to providing more customers with cutting-edge solutions and best-in-class service," he said.