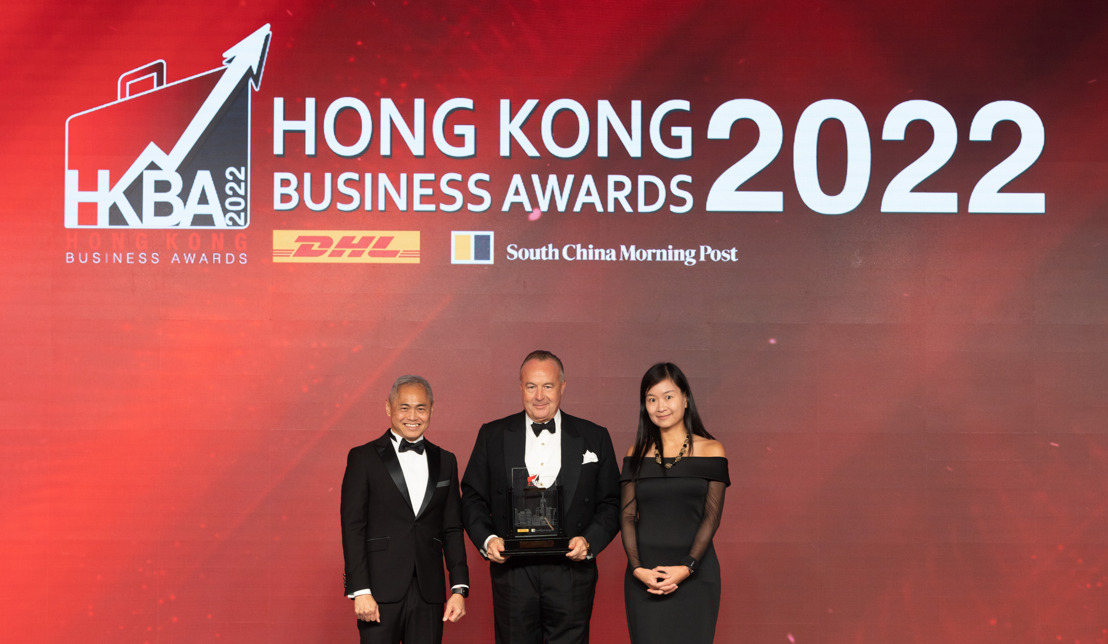 Recognising Excellence
Jebsen Group wins Enterprise Award at the 2022 Hong Kong Business Awards
Dec 2022 Sister group Jebsen Group has received the 'Enterprise Award' at the DHL & SCMP Hong Kong Business Awards 2022 in recognition of its extraordinary performance.
The judging panel evaluated companies in 2021 across five areas: (i) financial success, (ii) innovation, (iii) social responsibility and employee relations, (iv) risk management, and (v) reputation.
With a record turnover of HK$18.8 billion, its COVID-19 relief efforts for staff and the community, and corporate rebranding initiative, Jebsen Group earned the highest scores in three of five categories, bagging it the award.
"I would like to thank each and every colleague at the Jebsen Group for their collective effort that makes this award possible. Our colleagues prove time and again to be the epitome of resilience and dedication in many aspects," said Group Chairman Hans Michael Jebsen, who also extended his appreciation to the Group's business partners for their trust and support.
DHL and South China Morning Post founded the Hong Kong Business Awards in 1990 to honour individuals and companies who maintain and expand Hong Kong's economic prosperity and international status; the awards have become the ultimate recognition for Hong Kong's most successful individuals and businesses.