Scoring Aces
Group Chief Executive Officer Per Magnusson's exemplary leadership honoured at 2022 ACES Awards
In November, the Asia Corporate Excellence & Sustainability (ACES) Awards returned after a two-year pandemic-induced hiatus. Designed to celebrate Asia's finest corporate leaders and companies, the awards honoured Per Magnusson, Jebsen & Jessen Group's Chief Executive Officer, with the 'Outstanding Leader' award. This is in addition to JJ-Lurgi Engineering earning the 'Asia's Best Performing Companies' award.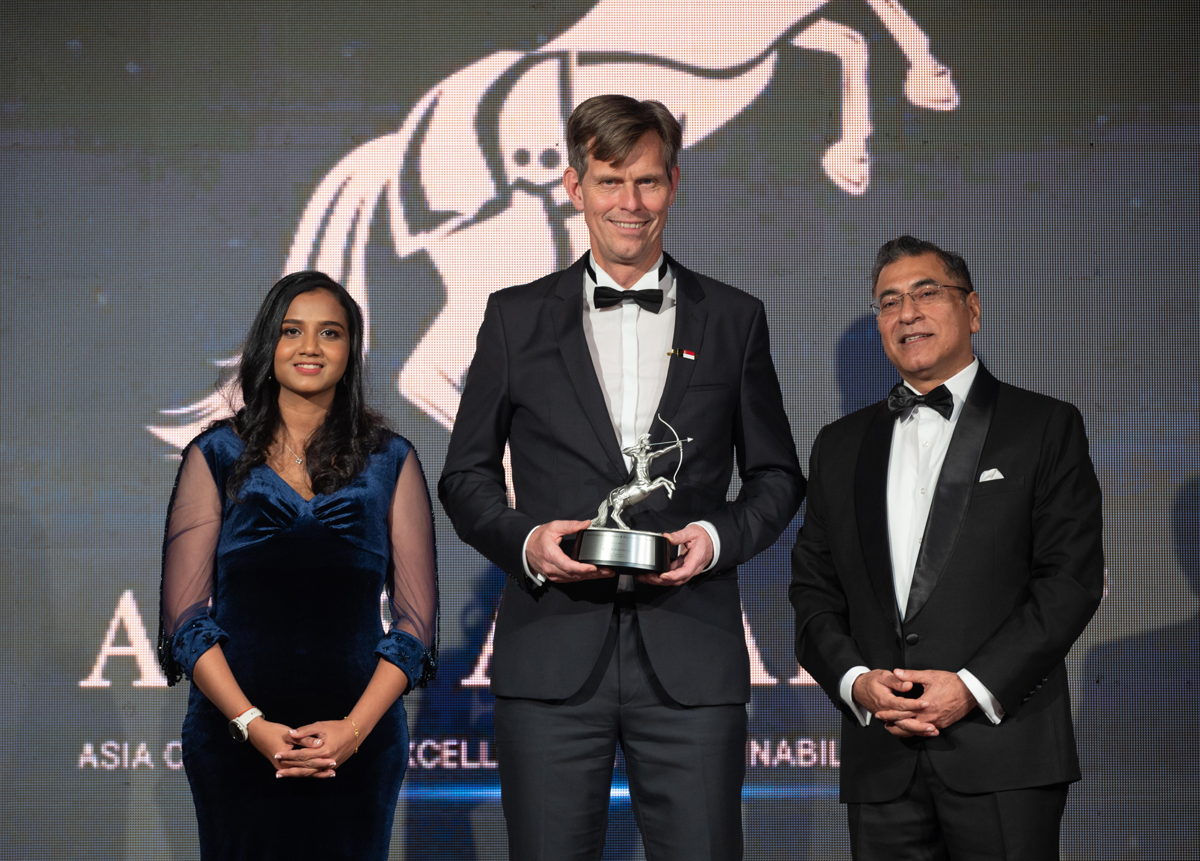 The award organisers described Mr Magnusson's win as "exceptional" due to his successful leadership during the pandemic. They cited how Jebsen & Jessen prioritised staff care and welfare, implemented robust health and safety measures for returning to work, and demonstrated agility of thought and operational leadership, all of which contributed to his win.
"Per has a clear-eyed ability to see a need and address it; he can distil the need of the Group's customers and employees, forging paths to make the two run in parallel and ultimately meet in ahappy confluence," shared Dr Jayanthi Desan, Lead Jury of the ACES Awards.
Mr Magnusson, who holds Master's Degrees in Electrical Engineering and Business Administration, is known for a leadership style that focuses on competency development. Notably, he champions the Group's Management Development Programme, designed to equip managers with the right training to perform well and build strong teams.
Having lived and worked in three continents and five countries, including Malaysia and Singapore where he has spent the last 15 years, Mr Magnusson has a deep intra-cultural understanding, coupled with many years of experience in top management, that contributes to his unique leadership profile.
"We are delighted that Per has been recognised by the wider community. His leadership bridges cultures and mindsets, and he has distinguished himself as a strategic thinker, driving not only our business growth but also the people beyond our long-term success," said Heinrich Jessen, Chairman, Jebsen & Jessen Group.