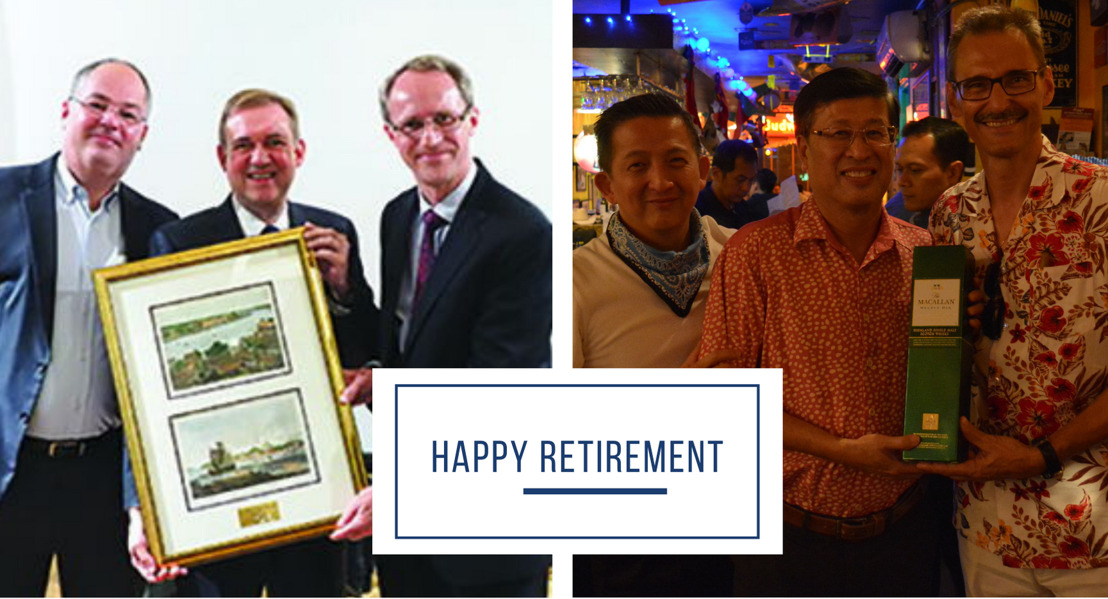 Sending our Well Wishes for Retirement
Hans Ulrich Hansen and Heen Kiong Soong retire from service
Mar 2018- The Group thanks Hans Ulrich Hansen, Regional Managing Director of Jebsen & Jessen Technology and Heen Kiong Soong, Supply Chain Manager of Jebsen & Jessen Ingredients for their long and dedicated service. The two gentlemen retired from service in February 2018 and December 2017 respectively.
Honouring Hans Ulrich Hansen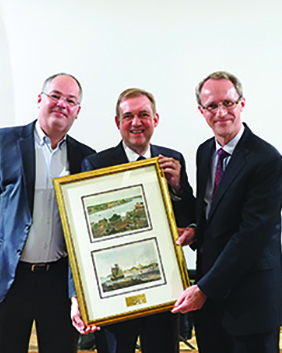 After 40 remarkable years with the Jebsen & Jessen Family Enterprise, Mr Hansen retired to the thanks and well wishes of his colleagues. He was honoured by Group Chairman Heinrich Jessen, who, speaking at Mr Hansen's retirement party, said, "Uli is one of the only senior leaders in our group who has worked in more than one of the Jebsen & Jessen Family Enterprise member companies. During his tenure, he has made a tremendous career impact on the people around him, including myself."
A popular and well-respected leader, Mr Hansen will be missed by all.
Hats off to Heen Kiong Soong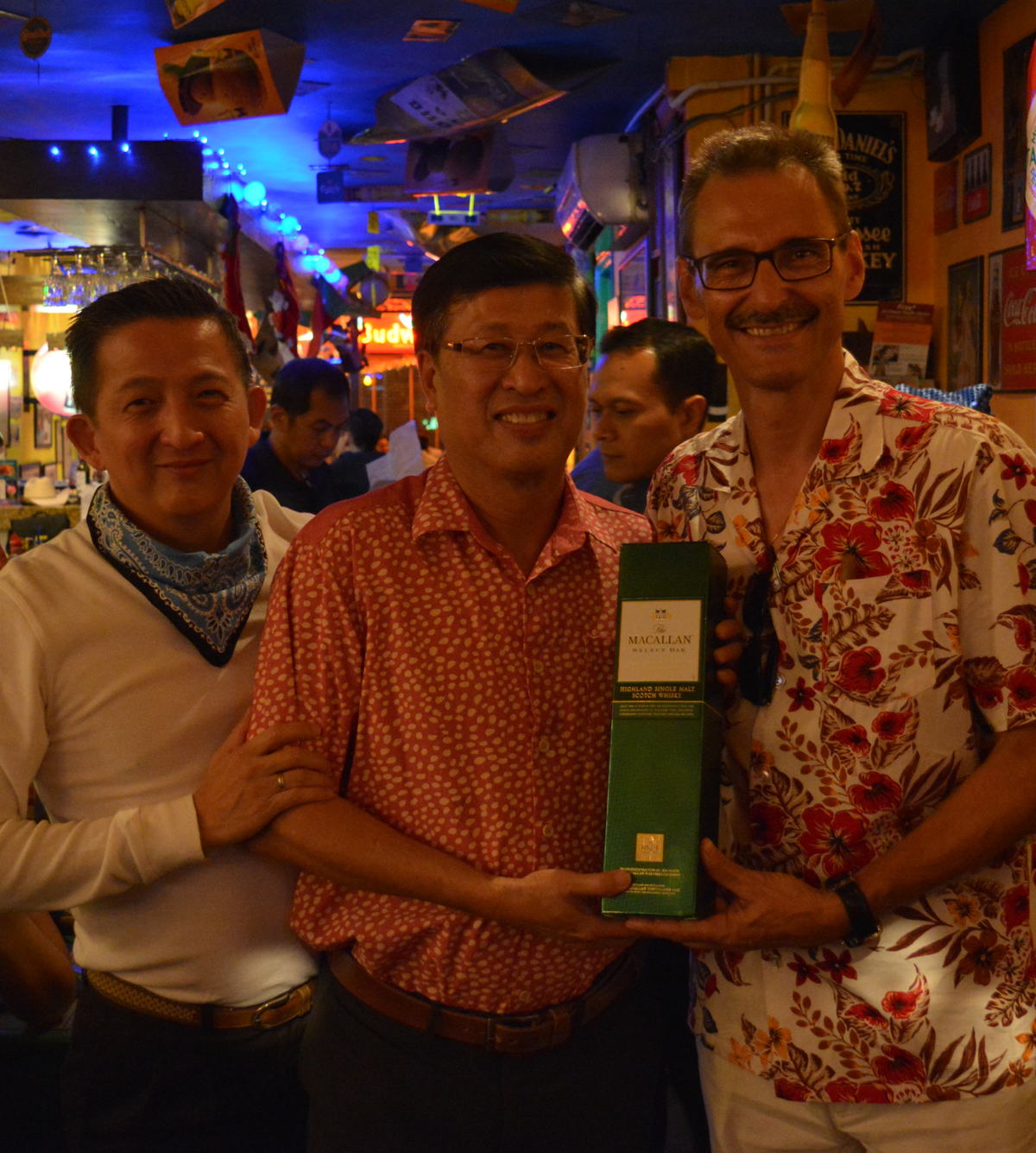 Mr Soong is the Group's longest-serving employee, having devoted almost 46 years of his career to us. When he started in Jebsen & Jessen Malaysia's accounting department in 1972, he admittedly did not expect to stay with the Group for so long, but as he busied himself learning and dealing with changes and challenges, time flew by. He played a part in many projects that shaped the way the company operates today. The impact he has made on the Group, the business unit and his colleagues in and beyond Malaysia will continue to last, even after his retirement.
To both gentlemen, we extend our sincere gratitude for your unwavering loyalty and dedication. Thank you for being part of the Jebsen & Jessen (SEA) family!