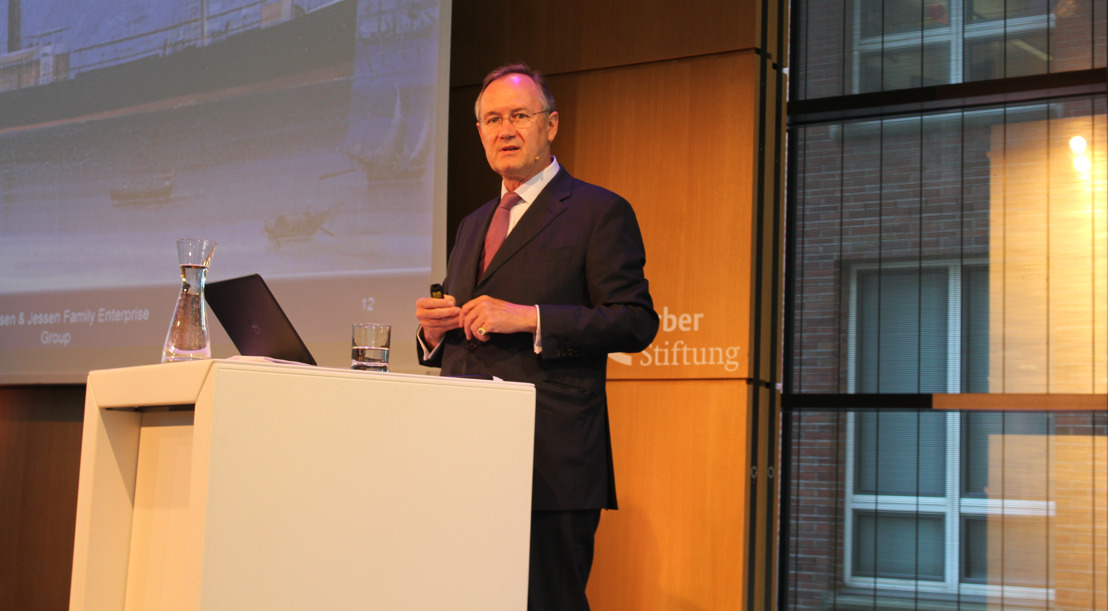 Sharing Success
Jebsen & Jessen Hamburg holds a town hallmeeting with staff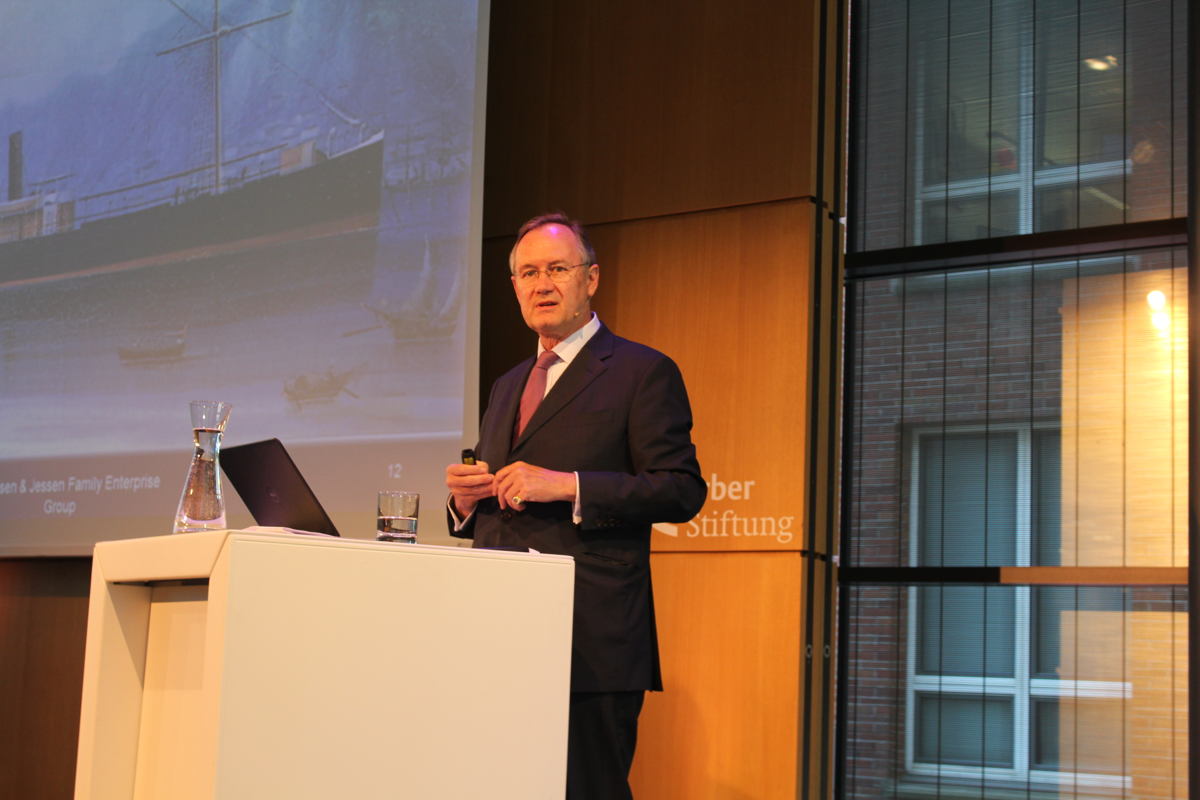 Jul 2018- Sister company Jebsen & Jessen Hamburg celebrated its strategic milestones at the "Koerber Stiftung Forum" — a town hall meeting in May 2018 for close to 150 employees.
Managing Partner Fritz von der Schulenburg led the audience through past, present, and future with the Jebsen & Jessen Family Enterprise's 120 years of history, Jebsen & Jessen Hamburg's current strategic milestones, and the need to transform to modern business models in the future. This was followed by presentations about the sister company's new structure including its new affiliates and offices in South, Central and North America.
Employees were thanked for their support and dedication. With a sense of pride radiating throughout the hall, the future looks bright for our sister company.