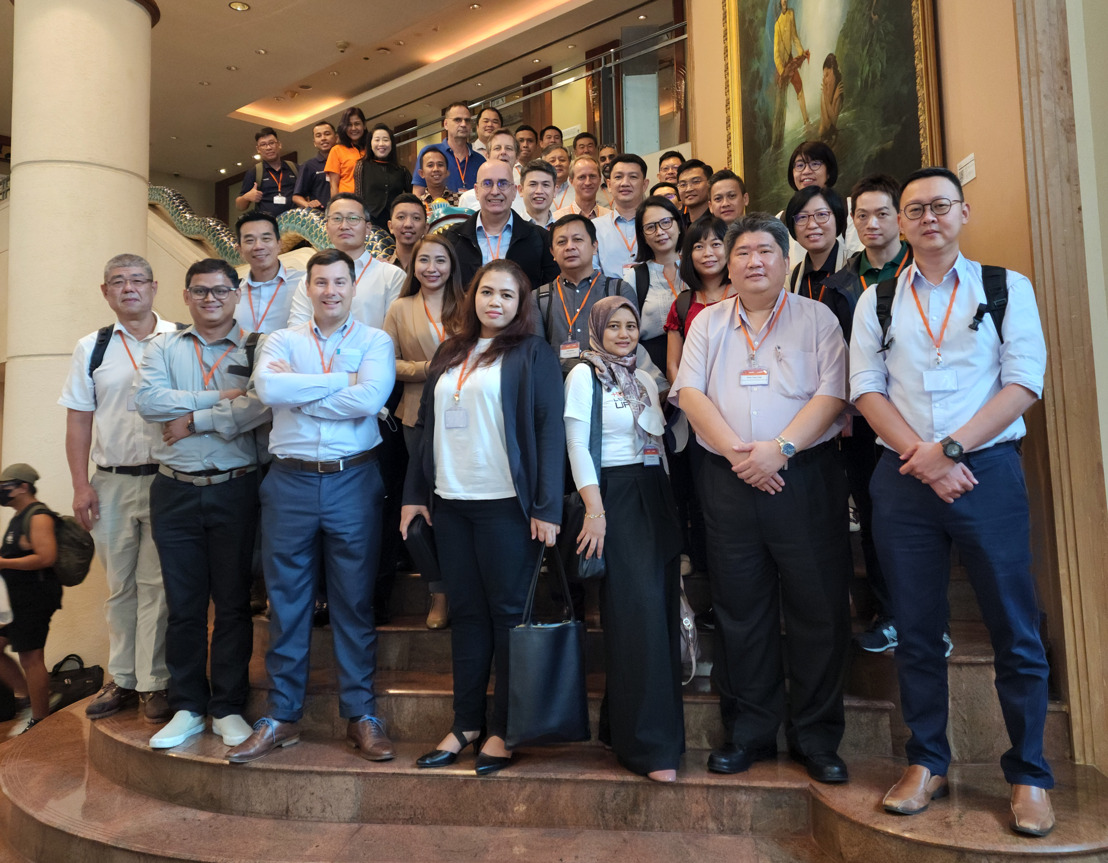 Strategising for the Future
JJ-LAPP holds its first in-person conference since the pandemic in Indonesia
JJ-LAPP held its first physical regional meeting after more than two years of virtual interaction. Led by Marc von Grabowski, CEO of JJ-LAPP, leaders from six countries and LAPP Asia Pacific representatives gathered in Jakarta, Indonesia on August 24-27 to explore, discuss, and debate exciting new possibilities for JJ-LAPP's strategic growth.
The theme of the conference was "Get Ready to Build Our Future Together", and it entailed several key strategic initiatives to guide JJ-LAPP's actions over the next few years.
A number of presentations including 'JJ-LAPP Strategy 2027', 'Finance Update', 'Seller Initiated Selling of Aging Stock Tool', 'Marketing and e-Shop Updates', 'JJ-LAPP Indonesia Key Initiatives', 'Materials Management', 'Product Development', 'Renewable Energy Segment Updates', and 'Growth Mindset' were delivered to enhance the value-add that JJ-LAPP offers our customers, suppliers, joint-venture partners and employees.
Speakers included Marc von Grabowski, Wong Shue Woei, RBU Controller; Sri Radiawati, Area Sales Manager; Lee Chin Yik, Reg Purchasing and Materials Manager; Samantha Ling, Regional Marketing Manager; Kim Myungsoo, General Manager Technical & Production; Lim Su Kang, Regional Head, Business Operations; Yeap Khee Yong, Regional Manager, Training & Product Development; John Hng, General Manager, Philippines; and speakers from LAPP APAC.
Covering 2023 to 2027, the new strategy will be JJ-LAPP's blueprint and guide us to #AdvanceBuild. It builds upon our distinctive heritage as a trusted provider of cable technology and value-added connectivity solutions in ASEAN, with a strong commitment to partner and grow with our customers in a sustainable manner.
Entrepreneurship and a growth mindset will be vital for us to adopt in our daily execution of these actions. The formal closing remarks were delivered by our Chairman, Heinrich Jessen, who also took the time to join the conference.
A communication plan will roll out in Malaysia, Indonesia, Thailand, Singapore and the Philippines by this year, with more sessions planned for 2023, until every member of theJJ-LAPP team is engaged.
Despite the busy conference, the leadership team was eager to make time for a plant tour in Tangerang, just outside of Jakarta. Many of them had not yet seen our new cable factory, which opened just before COVID-19 restrictions started. The plant visit allowed them to build a better understanding of the site's performance potential, rally the frontline workforce, and communicate the potential as well as current challenges facing the business.
The factory is a gem for the joint-venture and has made remarkable progress in terms of production efficiency, output speed, and product quality. Here, we put our products through the same stringent tests as any LAPP cable factory around the world, to achieve uncompromising quality. We simulate all kinds of movements to determine the service life of cables and wires, as well as test for flame resistance according to the relevant standards. LAPP and kanban initiatives as well as various skills enhancement projects are ongoing, and regular 5S/safety patrols are being stepped up.
Efficiency and productivity, together with the expertise of the leadership team in the factory, enabled us to plot a course for what may be the plant's most prosperous year.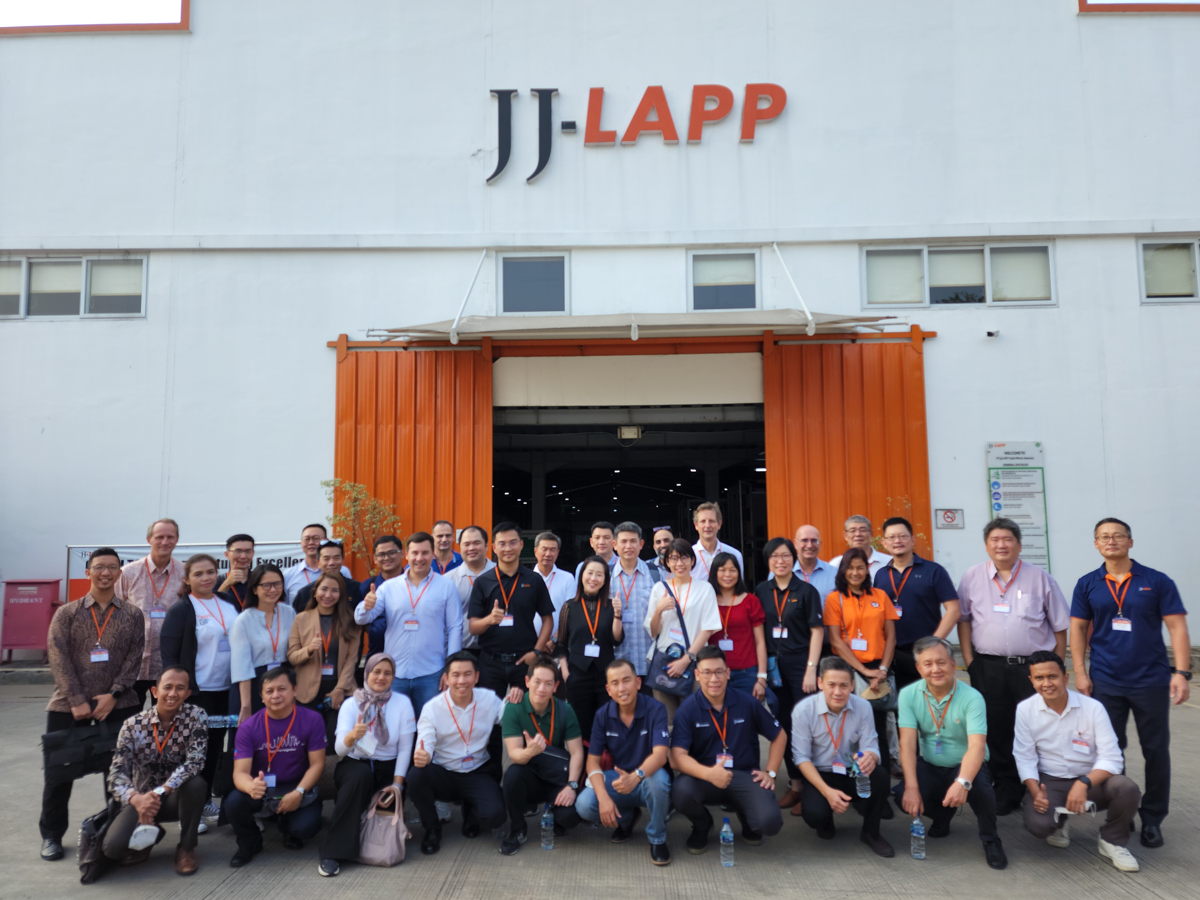 Fun and engaging team building
Outside the conference, the JJ-LAPP leadership team took on Mother Nature to hone their leadership skills, develop effective communication, problem-solving skills and grow through challenge. Among the fun activities were riding ATVs and archery — to test and prove their grit!
This first physical meeting since the pandemic cements existing social bonds and strengthens relationships among JJ-LAPP colleagues. The meeting creates time and space for informal small talk that can feel unnatural in a formal videoconferencing situation. A casual chat before or after the conference is as vital to fostering a good relationship as anything on the agenda.
"A united JJ-LAPP team working towards the shared vision, with the confidence that we continue to create a bright future for our colleagues and our customers across the region, over the years to come" said Mr von Grabowski.