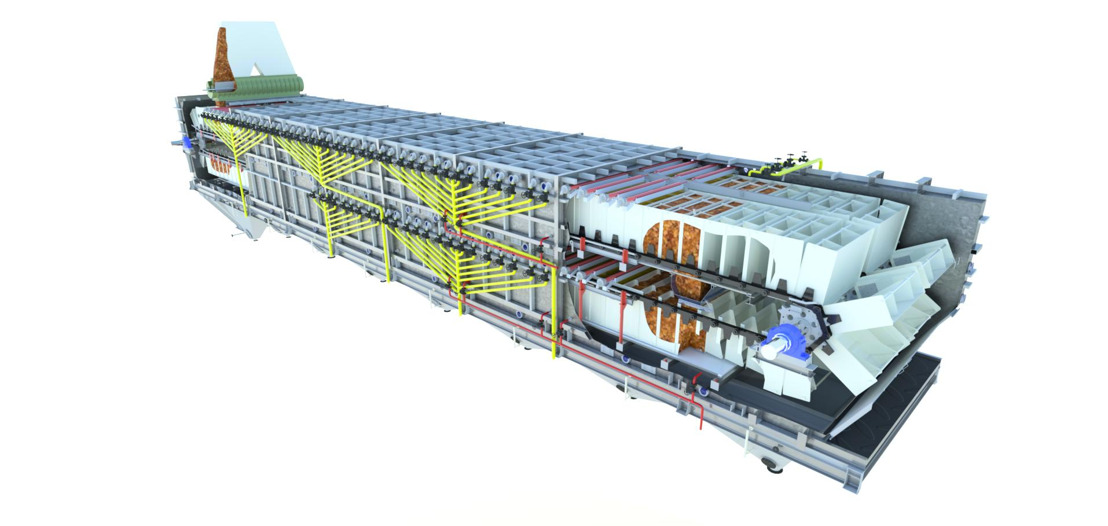 The First of Many
JJ-Lurgi's Twin-Track Sliding Cell (SC) Extractor makes its debut
JJ-Lurgi has been able to complete the commissioning work for Sinograin Oils & Fats Industrial Dongguan Co. Ltd. in just under a month despite COVID-19, successfully overcoming challenges and restrictions that the pandemic created.
The project is our largest oilseed crushing and solvent extraction plant to-date, designed to process soybean and rapeseeds with the Twin-Track Sliding Cell (SC) Extractor. The machine is the first of its kind available globally. It is multi-seed capable, allowing it to process a variety of seeds such as soybean, rapeseed, palm kernel, and sunflower
​seeds, and can handle capacities above 5,000 tonnes per day.
This new technology, debuting in Sinograin's extraction plant, has achieved a 20% and 30% reduction in the consumption of steam and hexane respectively, as compared to plants of similar scope.
The Twin-Track SC Extractor is based on the third-generation model of JJ-Lurgi's SC ​ Extractor, first conceived in the early 1940s. It is also available as a Single-Track SC Extractor.