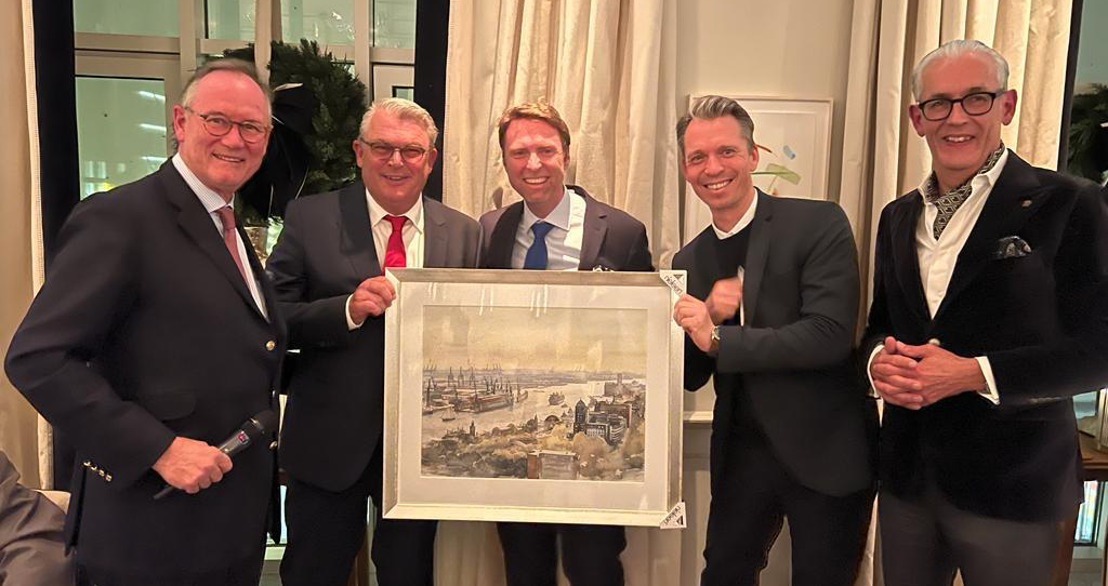 The Journey Continues
Jebsen & Jessen Hamburg Group's Managing Partner Michael Schwägerl transitions to Triton Textile
On 1 January 2023, Michael Schwägerl, Managing Partner at Jebsen & Jessen Hamburg Group transitions to sister group Triton Textile Ltd, which he has overseen since 2003 as Managing Director and Co-Partner.
For 33 years, Mr Schwägerl has been a driving force for change and new ideas. In the 1990s, he transformed the Group's textile business structure, from product to key account-oriented, focusing on discount and non-food segments. He also initiated the acquisition of L.E.G., a warehouse-handling company, as well as Jefferson GmbH and Brands Fashion/Clothing Network, which were integrated into Brands Fashion Group. Brands Logistics was later established as a subsidiary for supply chain optimisation.
For his farewell, a big dinner was organised to honour his years of entrepreneurship in textiles and the great ideas that have shaped the business.
To aid the transition, Fritz Graf Von der Schulenburg will initially hold his position as Chairman of the Management Board of Jebsen & Jessen Textil (GmbH & Co.) KG, in addition to his role as Managing Partner of Jebsen & Jessen Hamburg Group. Managing Partners of Juritex and Brands Fashion, Klaus Löw and Mathias Diestelmann, will also be appointed to the Management Board of Jebsen & Jessen Textil (GmbH & Co.) KG even as they continue to run their companies.