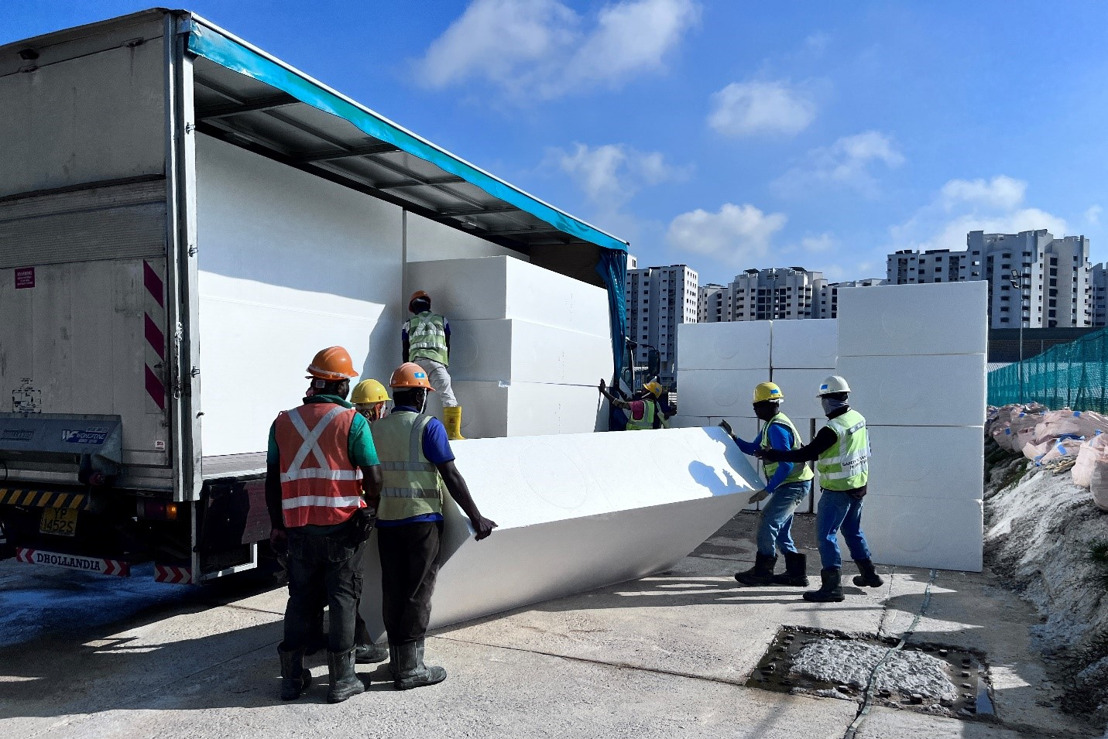 The Lightweight Solution of Choice
Jebsen & Jessen Packaging's Jeofoam® is Singapore's Light Rail Transit's preferred solution for train station extension project
Jebsen & Jessen Packaging is proud to be awarded a multimillion-dollar project to supply 30,000 EPS Jeofoam® blocks for a Light Rail Transit project in Singapore, which involves constructing a station extension above an existing premise.
Jeofoam® is an engineered expanded polystyrene (EPS) foam by Jebsen & Jessen Packaging that is more than 100-times lighter than concrete and yet provides excellent stability due to its high compressive strength. Construction with Jeofoam® is fast and efficient, as it can be cut and fitted like Lego blocks, saving both time and resources.
The idea was first mooted to the customer in 2020. Though delayed by the pandemic, the team worked tirelessly with the project's engineers and contractors to resolve technical challenges, customising samples for testing and approval before finally signing the deal.
"We are happy that Jeofoam® is once again chosen as the best solution to lightweight a project's structure," said Chui Tau Siong, CEO of Jebsen & Jessen Packaging.
This adds to the business's sterling track record in Singapore, which includes iconic projects like Gardens by the Bay and the Marina Bay Sands Skypark.