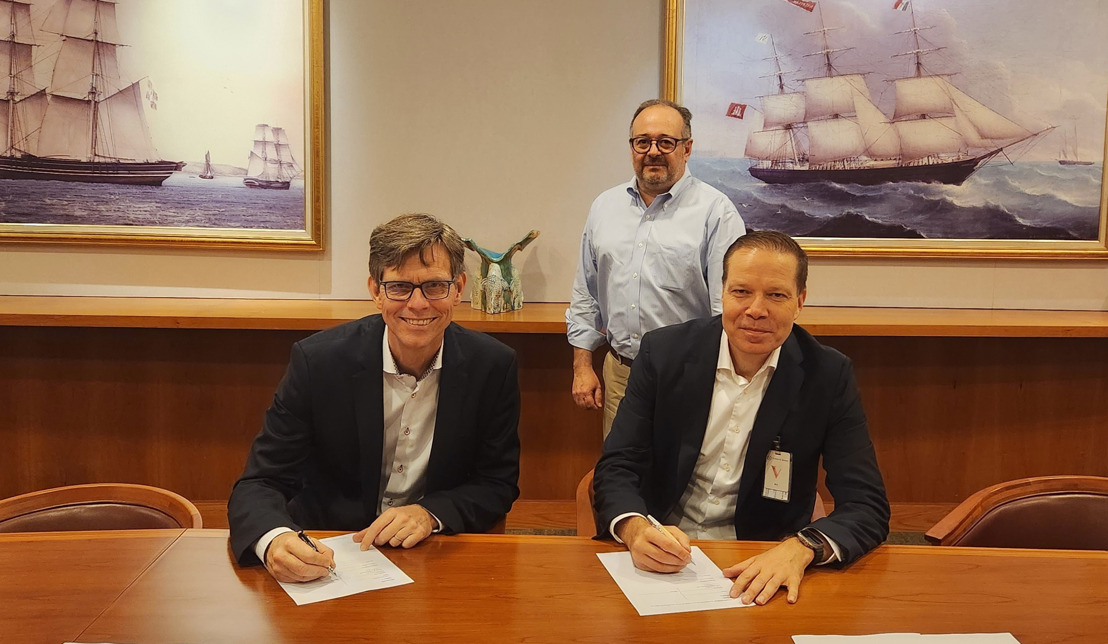 Welcoming MHE Back to the Jebsen & Jessen Group
Jebsen & Jessen acquires Industrial Products (IPD) business from Konecranes Group
Jebsen & Jessen is delighted to announce the acquisition of MHE-Demag's Industrial Products (IPD) business, a member of Konecranes, and to welcome its 300 colleagues to the Group!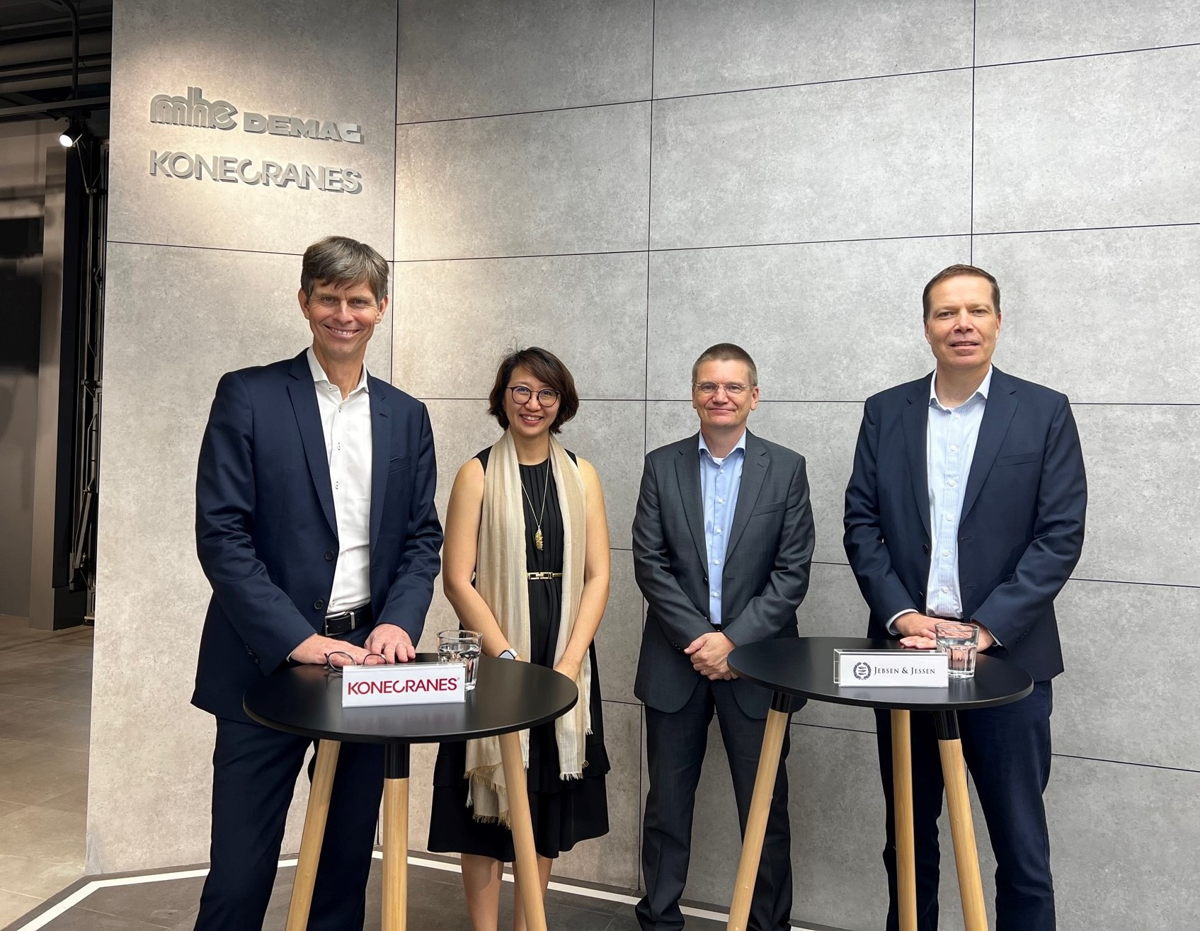 "We are excited to welcome the IPD team, to the Jebsen & Jessen Group. The business is already the clear market leader in some segments, and our ambition is to attain market leadership across the portfolio. We are committed to investing in people and the business to achieve our growth ambitions," said Per Magnusson, Group CEO, Jebsen & Jessen.
This move aligns with Jebsen & Jessen's 'Advance & Build' growth strategy, which involves strengthening its portfolio to meet a growing need for technical solutions in rapidly-urbanising South East Asia. It also enables Konecranes to focus on its core industrial service and lifting equipment business.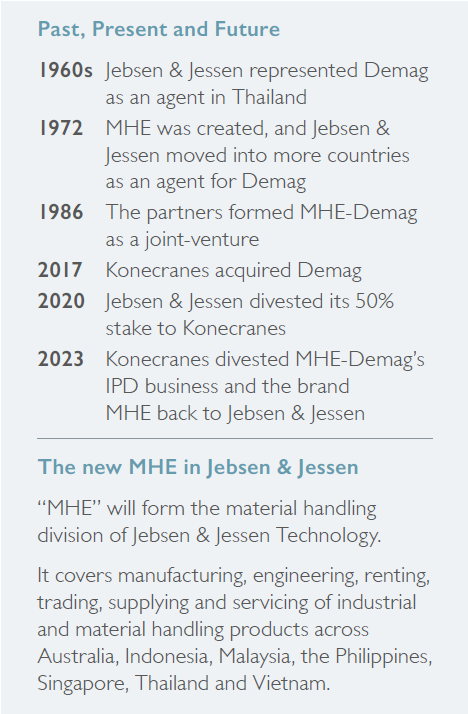 "During our review, Jebsen & Jessen stood out as the right fit with a strong vision, and I am confident that the IPD business will continue to flourish in its new home," said Marko Tulokas, Senior Vice President, Industrial Service & Equipment APAC, Konecranes.
As part of Jebsen & Jessen Group, the IPD business will maintain its current commercial presence and all operations will proceed as usual. The transaction is expected to complete in April 2023.
Download the full issue here.